Tue., May 27, 2014, 8:09 a.m.
Bringing Common Sense To GOP
First, you need to know that Kootenai High (Harrison, Idaho) instructor Andrew Whipple served as an Idaho National Guard captain in Iraq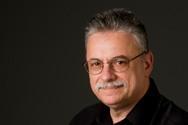 from November 2004 until November 2005. Now, onward. Whipple, who ran successfully for Kootenai County GOP Central Committee member from Precinct 70, was listed as a RINO (Republican in Name Only) in a list of recommended GOPrecinct candidates circulated at a local Coeur d'Alene church last Sunday. GOParty purity is next to godliness among the tin gods who control the Kootenai County GOP machine. Whipple told Huckleberries that he suspects he got the bum's rush from the small-tent politician circulating the list because he's a public school teacher (an anathema among the county's tea party wing) and he opposes the state GOParty platform plank calling for repeal of the 17th amendment (which allows state residents to choose their U.S. senators rather than the Legislature)/DFO, SR Sunday Huckleberries. More here.
Question: Do you think mainstream Republican precinct committee members will continue to fight to get their ideas heard at Kootenai County GOP Central Committee meetings? Or will they give up in the face of an organized, fixated majority?
---
---