Tue., May 27, 2014, 3:05 p.m.
East Sherman Substation By July?
Plans to locate a staffed police substation on East Sherman Avenue are moving forward, with a City Council subcommittee on Tuesday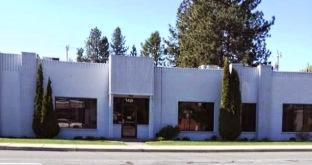 supporting the proposal. The full council, which has previously deemed a substation in that neighborhood a high priority, will consider the matter at its next meeting June 3. Acting police Chief Ron Clark said if the council supports the concept, the police department could move in by July. Clark told the General Services Committee it would be a "fully functional" substation manned by officers and other support staff. Plans are to staff the building from 8 a.m. to 5 p.m. seven days a week. Officers would have access to the substation 24/7 to file reports and conduct other police business. In a report to the committee, Clark said opening a substation in that part of town is not a new concept/Keith Erickson, Coeur d'Alene Today. More here.
Question: Is this a good move on CPD's part?
---
---