TUESDAY, MAY 27, 2014, 1:17 P.M.
Obamacare Foe Loses Chairmanship
Ada County Republican Chairman Greg Ferch lost his post as a precinct committeeman in Tuesday's GOP primary by a six-vote margin,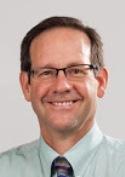 but remains eligible to run for re-election as chairman when the winners from Ada County's 145 precincts meet Thursday to organize. Ferch lost 78-72 to Travis Vanderlinden in Precinct 2113, one of 16 precincts in Legislative District 21, which is dominated by Meridian. Ferch was among a number of big names to lose as GOP factions battle for control of the party at the state convention in Moscow, June 12-14. Ada County Republicans meet at 7 p.m. Thursday at the Capitol's Lincoln Auditorium, where they will elect officers and more than 100 delegates to the state convention. Ferch was a fierce opponent of Gov. Butch Otter's state-run health insurance exchange, alleging that the law passed because of "vote buying" by corporations/Dan Popkey, Idaho Statesman. More here.
Question: Do you think the state GOP will remain in Tea Party hands when the dust settles?
---
---