Tue., May 27, 2014, 11:24 a.m.
Tymesen To Apply For City Job
From City Council draft minutes of May 20: Mayor Widmyer stated that he wanted to bring this item forward to discuss recruitment options for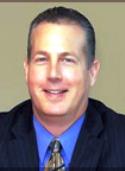 the City Administrator position with the City Council. He stated that the City could begin an open recruitment in July with the intent to fill the position by October 1, 2014. Mayor Widmyer stated that the Interim City Administrator (Troy Tymesen, pictured) is amenable to an open recruitment and would throw his hat into the ring. Councilmember Gookin stated that he thinks that an open recruitment is a good idea and that if an internal candidate gets the job it would confirm they are the best fit for the job. Full City Council minutes from May 20 meeting here.
Question: Do you think the city should look internally to hire a new city administrator?
---
---