Tue., May 27, 2014, 4:39 p.m.
Ybarra Took Different Approach
After 156 voicemails, countless emails — and one nomination that surprised many political observers — Sherri Ybarra is turning her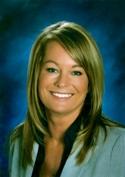 attention to her next campaign. The Republican nominee for state schools superintendent is sorting through offers to help with her general election campaign. After winning her party's nomination on a shoestring budget, she sounds prepared to engage more aggressively in campaign fundraising the second time around. But the Mountain Home school administrator says she will maintain the grassroots focus and independent approach that she says was key to her May 20 primary victory. "I took a different approach and I got a different result," Ybarra said in an interview with Idaho Education News on Tuesday. Ybarra collected 28.5 percent of the vote in the open four-way superintendent's primary, enough to outpace runnerup Randy Jensen by more than 5,600 votes/Kevin Richert, IdahoED NEWS. More here.
Question: Do you consider Sherri Ybarra to be a shoo-in to win the general election race for superintendent of schools because she'll have an 'R' after her name?
---
---