Wed., May 28, 2014, 4:35 p.m.
Ex-Craig Aide Skewered For Perk
Porsche-driving Washington Post opinion writer Jonathan Capehart singled out Idaho's Greg Casey for shocking his "political sensibilities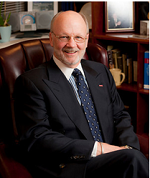 during this time of heightened concern about money and the access it buys in politics" by parking his Bentley yards from the U.S. House last weekend. In his blog post Tuesday, "Money and access parked at the Capitol," Capehart includes a photo of Casey's British sports car and an email from Casey, CEO of the Washington, D.C.-based Business Industry Political Action Committee. Known in his native Idaho as a bon vivant, Casey told Capehart he used his privileges as a former Senate sergeant at arms to snag the prime parking spot Saturday while his son worked at the rehearsal for the Memorial Day concert at the Capitol/Dan Popkey, Idaho Statesman. More here.
Factoid: Greg Casey is the brother of former Coeur d'Alene High principal Steve Casey.
Thoughts?
---
---