Journalism schools do not require their graduates to study physics. If they did, then journalists might have a greater appreciation for how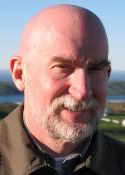 they corrupt the events they cover. A fundamental law of physics maintains that one cannot observe an elementary particle's behavior without influencing and thereby altering that particle's behavior. The Heisenberg Uncertainty Principle has this theorem at its core. If our ever-vigilant and unbiased news media were interested in simply reporting the course of events, they would endeavor to minimize the impact their presence causes. Instead, they actively try to direct the course of events. At the very least, the unrest in Ferguson, Mo., during the past few weeks were exacerbated by the presence of the news media. Of the 163 riot-related arrests in Ferguson, only seven listed their addresses in Ferguson. Some came from as far away as Oakland, Calif. As moths to a flame, there are troublemakers who cannot resist the lure of seeing themselves on television/Michael Costello, Lewiston Tribune. More here.
Question: Do you think the media alter news?