Tue., Sept. 2, 2014, 8:59 a.m.
Idaho Needs More Colleges, Not Less
I am a University of Idaho alum who enjoys following Boise State University sports. My golf clubs have "Vandal" headcovers and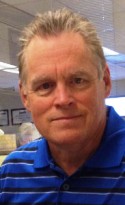 occasionally I'll wear a "Bronco" shirt on the course - just to mess with people's minds and give myself a mental edge. Of course, when I hit a series of errant shots and missed putts, the edge is gone and I become this crazy old guy with a Bronco shirt and Vandal headcovers. The point I try to make is there is no rivalry. The football rivalry was cooking pretty well for three decades, but ended when Boise State decided to go big time. So, let's realize that Idaho needs both schools - the land grant university in Moscow and the urban-based university in Boise - to go anywhere with higher education. Idaho also needs strong systems at Idaho State University and Lewis-Clark State College to provide higher education opportunities to Idahoans/Chuck Malloy, Ridenbaugh Press. More here.
Question: Am I the only one who dreams of a four-year college in Coeur d'Alene?
---
---