Tue., Sept. 2, 2014, 8:26 a.m.
Local GOP Disses Dog Resolution
You might be hot and bothered regarding recent dog shootings by police officers in Coeur d'Alene and Spokane Valley. But the Kootenai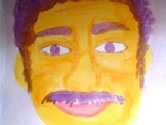 County GOP isn't. The local Elephants shot down a resolution offered by Precinct 52 Committeeman Bjorn Handeen, to better protect our four-legged BFFs. Bjorn recommended a law patterned after one in Colorado. During the lopsided debate against the resolution at the Central Committee on Tuesday, one detractor harrumphed – and I paraphrase – couldn't you find a better example of a state law than one from (liberal) Colorado? Do you suppose Coloradans feel the same way about uberconservative Idaho?/DFO, SR Sunday Huckleberries. Full column here.
Other SR weekend columns:
Question: Do you think dogs in Coeur d'Alene need more legal protection?
---
---