Tue., Sept. 2, 2014, 4:06 p.m.
Malloy: Running Against Elvis
People in Meridian don't attend city council meetings and only 10 percent of school district voters bothered to cast ballots in the last bond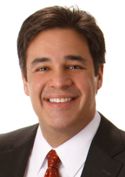 election. But when Congressman Raul Labrador comes in for a town hall meeting, a standing-room-only crowd waits for him at city hall – which poses a big problem for State Rep. Shirley Ringo of Moscow, Labrador's Democratic opponent for the 1st District congressional seat. She is running against a political rock star. He's a Puerto Rican version of John F. Kennedy. He has a quick wit and his humor often is self-depreciating, which is a big hit with the audience. He asks the crowd not to boo questions they might not like, "but if you don't like my answer, then you can boo me – as long as it's with love and kindness"/Chuck Malloy, Ridenbaugh Press. More here.
Question: Are you star-struck by Congressman Raul Labrador?
---
---