Thu., Sept. 4, 2014, 8:51 a.m.
Did Ybarra Plagiarize Jones' Site?
Idaho Education News reports today that GOP candidate for state schools Superintendent Sherri Ybarra apparently copied entire sections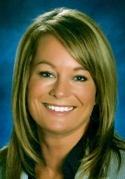 of her campaign website from Democratic rival Jana Jones, whose campaign website was posted months before Ybarra entered the race. Jones told Idaho EdNews she was "shocked" at the duplications after the news outlet brought them to her attention; Ybarra could not immediately be reached for comment. EdNews reporter Clark Corbin reported that under the prominent "Join Team Jana" and "Join Team Ybarra" sections of their respective websites, both candidates posted a nearly identical 46-word paragraph about working together to improve education. The identical wording: "It's going to take a lot of hard work to have the kind of education system we want for Idaho's kids. … Parents, students, educators, business leaders, elected officials, Democrats, Republicans, and Independents, working together to make it happen"/Betsy Russell, Eye on Boise. More here.
Question: Does this mean Ybarra isn't ready for prime time -- even though she has that all-important R after her name?
---
---