Wed., Feb. 18, 2015, 1:02 p.m.
Shoshone County Inmate Escapes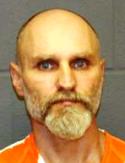 Former Kellogg resident Roy J. Bieluch, 48, escaped from the Shoshone County Jail Tuesday night and deputies are searching for him. Bieluch had been in the jail since December 12 on charges of burglary, malicious injury to property and failure to appear. He is 5 feet 9 inches tall and 200 pounds with a muscular build, shaved head and grey goatee. He also has several tattoos. Anyone with information on his location is asked to call 911 or the Shoshone County Sheriff's Office at 208-556-1114.
---
---