Fri., April 21, 2017, 11:25 a.m.
Balance NI endorses Farr, Clark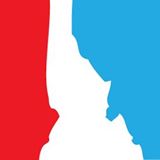 The Balance North Idaho (BNI) Board of Directors today announces their endorsements for the May 16, 2017 Kootenai Health Board of Trustees election. Four individuals are running for two open seats and each were invited to interview with BNI – Mrs. Teri Farr, Mr. Dick Barclay, Dr. Randil Clark and Dr. Thomas de Tar; three of the individuals responded to the invitation and opted to participate in an interview with Balance North Idaho. Those individuals were Mr. Barclay, Dr. Clark and Mrs. Farr.
The two BNI endorsements for Kootenai Health Board of Trustees are:
Mrs. Teri Farr: Mrs. Farr had extensive experience during her time of employment with Kootenai Health and brings a wealth of historical and professional knowledge to the board. She provided great insight into the need to look at fiscal management, employee growth, fiscal management, working to maintain a healthy culture, the upcoming technology infrastructure needs and costs, patient satisfaction, employee care, and more. She has deep institutional memory that she feels, and we agree, is vital to maintain and will positively impact the organziation. We feel she will offer a warm voice for the community to the board.
Dr. Randil Clark: Dr. Clark is a partner in North Idaho Urology, which is an independent practice not affiliated with the hospital. He has served as chief of surgery and chief of staff at the hospital level in his history, but not at Kootenai Health. He is an advocate for his patients and believes having a physician on the Kootenai Health Board that is not affiliated with the hospital will be of benefit to the community. He wants to ensure the hospital stays stable, doesn't want debt to influence patient care, nor would he ever want to see the independent hospital get taken over by another larger organization. He recognizes there may be times he needs to recuse himself from a vote, but feels he will bring a balance to the board from the medical side that doesn't exist currently.
---
---