When a 12-year-old boy went missing Friday in Coeur d'Alene, school officials turned to a new emergency notification system to alert parents by email and phone. About 12,000 households received messages before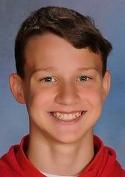 the student was found unharmed Saturday morning. "We were still in testing mode, and we just decided to go live with this," said Laura Rumpler, spokeswoman for the Coeur d'Alene School District. Schools are relying more on digital dialing systems like this to spread the word about weather-related school closures, bomb threats and school lockdowns, as well as to communicate about routine matters like unexcused absences, overdue library books and PTA meetings. Spokane Public Schools has just picked a new vendor capable of notifying families of all 29,000 students in the district using phone calls, emails and text messages/Scott Maben, SR. More here.
Question: Did you receive notification when Joshua Belnap went missing?