I've glimpsed on Facebook these last two weeks the occasional pledge to boycott news organizations that make any mention of the Aurora, Colo., shooter's name. This impulse appears driven by compassion and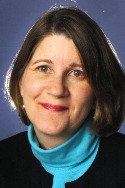 sensitivity to victims' families. And yet it's all wrong. Here's why: It is during life's most difficult and traumatic events that we need the power of journalism most. At the beginning of a major tragedy, we overcome the anxiety generated by rumor and conjecture by gleaning facts that not only define the scope of the event, but also provide its reassuring limitations. When my husband and I watched early news reports of the Aurora shooting, we were riveted by video of the former University of Colorado student's apartment complex. At first, the newscast wasn't clear about the exact location of the building, which eerily resembled the brick UC apartments where our daughter and son-in-law live this summer. If that image had simply popped up in the swirl of random Facebook posts and tweets, our anxiety would likely have accelerated. Instead, journalists soon clarified that the apartment complex was located in Aurora near CU's Anschutz Medical Campus, not CU-Boulder where our family members live/Jamie Tobias Neely, SR. More here.
Question: Do you ever blame journalists for coverage of senseless tragedies, like Aurora?