Sometimes it seems as if all our economic news is bad news. Then a ray of sunshine pierces those clouds.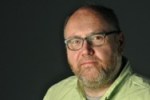 We hear of an industry that is thriving. Whose various companies provide a lot of jobs, a valuable service, a healthy contribution to the public good through taxes, and contributions to charity. An industry like the one that contributed an estimated $311 million to Washington's economy in 2010, and $30 million to Idaho's, according to a new report. An industry like debt collection. According to the Association of Credit and Collection Professionals, about $55 billion in unpaid debts was collected by third-party agencies in 2010/Shawn Vestal, SR. More here.
Question: Anyone ever dealt with a debt collection agency and is willing to talk about it?