State Rep. Phil Hart, R-Athol, who was KO'd in the GOP primary during his ongoing battle with the IRS and Idaho Tax Commission over $600,000 in unpaid income taxes, remains unbowed. On the morning of the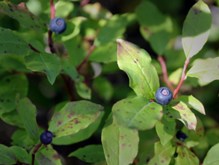 Fourth of July, Hart joined in the reading of the Declaration of Independence at Independence Point in downtown Coeur d'Alene. The event was advertised by the Kootenai County Republicans, who are standing by their man, even as Hart files a Chapter 13 bankruptcy plan. Not quite as impressed were two Huckleberries Online blog wags, pseudonymed Ron Burgundy and Eddie Torreal. Ron: "The only document this sunshine patriot should be reading is the receipt indicating he has finally paid his taxes that all the other true patriots in his country have already paid." Eddie: "I would rather hear him read the penalty section of the IRS code." Tough crowd/DFO, Huckleberries print. More here.
Question: When did you last read the Declaration of Independence or some other historic U.S. document?