The article below is the 3rd in a 3-part series on a December 2009 shooting that involved Coeur d'Alene businessman Adam Johnson. You can read Part 1 here, and Part 2 here.
For Adam Johnson, life is being rebuilt piece by piece. Two years is a blink of an eye, the 27-year-old says, but each day he's putting one piece on top of another. "My eyes have definitely been opened," said Johnson, sitting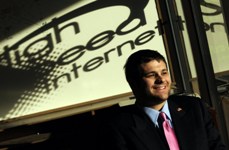 at a coffee shop recently in Coeur d'Alene. "Before I was young, successful, running a business. You kind of get some blinders on." Even after attempted murder and aggravated battery charges were dropped against him in January 2010 after a sealed grand jury found the shooting was in self defense, Johnson had questions of his own. If the shooting was ruled self defense, where were new charges against the aggressors? He was beaten so badly that around one year after the incident, doctors discovered he had several broken C7 and T1 vertebrae in his neck. And there were reports - which the Moses Lake visitors deny — that the visitors were kicked out of the Torch Lounge moments before the encounter/Tom Hasslinger, Coeur d'Alene Press. More here.
Question: Do you think downtown Coeur d'Alene has gotten safer since the December 2009 shooting?