"We also know that the outcome had little to do with us and our message. We knew from the beginning that it would be as difficult as ever here, in Idaho, to get people to look beyond the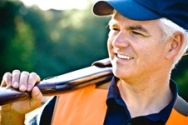 partisan label to see our genuine commitment to solutions that rise above the partisan divide. What we didn't know was that there would be an anti-Democratic wave that would reach such historic heights on Election Day. Idahoans were understandably outraged by fiscal irresponsibility in Washington, which made it especially difficult to convey that this Democratic nominee was more serious about a low tax burden for Idaho families than the Republican incumbent"/Keith Allred, via his Facebook page. More here.
Question: Are Democrats wasting their time to field and fund quality statewide candidates like Allred in the fire engine-red political environment in Idaho today?