Overheard across the back fence: "Yard sales are hell." I hear you, neighbor. I know plenty of people who have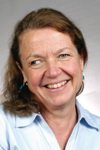 been cleaning out their closets and garages for months now, bemoaning the fact that, "I've got to get rid of some of this junk."Even the realization that a person can make money on old castoffs - say, 25 cents for a pair of jeans that cost you $80 brand new - is small consolation. We approach getting ready for the annual yard sale with the same enthusiasm we have for getting a colonoscopy. And, when you think about it, there are some similarities between yard sales and colonoscopies. In both cases you're getting rid of a bunch of crap/Kathy Hedberg, Lewiston Tribune. More here.
Question: Would you compare a yard sale to a colonoscopy?