KHQ spoke briefly to Robert (Bartlett), as well as the family attorney, who both described (7-year-old hunting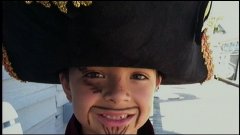 accident victim Connor Bartlett) as a boy with a very bright smile and who could "light up a thousand rooms." Family chose not to make a statement on camera but wanted to make sure Connor's story was told, including the many memories they shared with him and the many lives he touched. "He was vibrant, always exuding life. The zest of life in that child is incomprehensible," Samantha White said, a close family friend of the Bartlett's. White's son met Connor at school, at Skyway Elementary in Coeur d'Alene, last year. The pair became fast friends going on trips to Silverwood Theme Park and playing "cops and robbers" in White's garage/KHQ. More here.
Question: Have you hugged your kids today?