According to figures released by the Idaho Department of Health and Welfare (DHW), some 22,000 food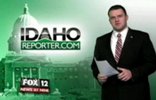 stamp recipients are receiving benefits, but are not required to do anything to help themselves get back into the workforce. Of the 235,000 Idahoans on food stamps, 40 percent of them, or about 93,000, are non-disabled adults without children. A portion of them, about 22,000, are not required to do any work searches or job applications to take part in the program. These 22,000 are without jobs and don't qualify for unemployment benefits, which require recipients to be actively seeking work in order to receive money/Dustin Hurst, Idaho Reporter. More here.
Question: Should unemployed recipients of food stamps be required to seek jobs?