I want it on the record that I would not paint the house orange behind my wife's back. No matter how much I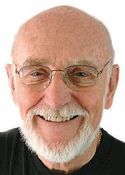 want to paint the house orange, I would never act unilaterally painting the house any new color at all when she is out of town. Mind you, even if my wife might ordinarily adore the idea of an orange house, she would be seriously irked with me if I went ahead and did something like that without giving her the courtesy and the respect of letting her have a say in the matter. Similarly, neither of us would replace our present car with a new one without telling our marriage partner about it. She would never secretly trade in our current car on a new and different one without my input. It takes two to tango in this and in all but the most insane marriages/Bill Hall, Lewiston Tribune. More here.
Question: How are major decisions made in your household?