Tue., Aug. 25, 2009, 12:45 a.m.
Northwest Pro 4 Alliance added to Fall Classic line-up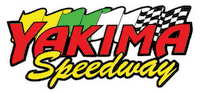 Yakima Speedway's Fall Classic will host the Northwest Pro 4 Alliance as part of its Saturday night line-up.
Courtesy: Bob Coply, NW Pro 4 Alliance Media Relations
For the first time in Yakima Speedway's Fall Classic history four cylinder
late model stock cars will be added to this historic weekend of stock car
racing. The best drivers from the Northwest and Intermountain West will race
for the biggest purse ever paid on a single weekend.
The team that races their way into the winners circle will receive $1500.00
for their win.
The purse will be based on a 30 car field and the payoff is listed below. I
understand that there maybe some hesitation to enter this event and we all
know that there can only be one winner but your support of the event is vital
to our form of late model racing ever reaching the purse you see below on a
regular basics .
Yakima Speedway owner Ted Pollock and his general mangers Steve
Conduff and Tom Pollock are raising the bar for our form of racing and we
need to take full advantage of this opportunity to perform in front of what is
sure to be the biggest crowd of racing fans gathered at any event this year.
Please take this opportunity to come and be part of history, by attending the
Yakima Speedway Fall Classic you will be reasonable for helping Pro4
racing in all area's grow to the next level and earn the long over due respect
it deserves.
---
---