Thu., July 2, 2009, 8 p.m.
Bullring Blitz: Saldana Looks to Continue 2009 Success on Short Tracks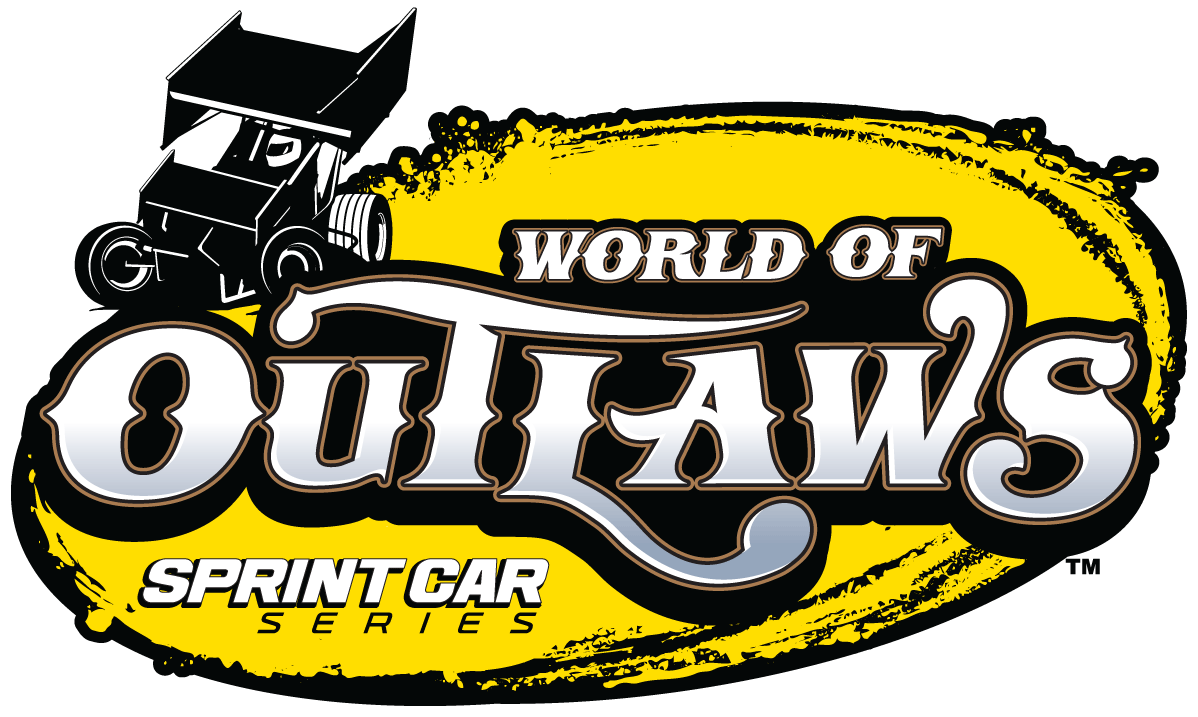 Joey Saldana is chasing his first career win at Huset's, while he was victorious for the first time at Eagle Raceway in 2007
Courtesy: World of Outlaws Sprint Car Series Media Relations
Brandon, SD—July 1, 2009—For the last couple of years, Joey Saldana has been a master of the big, fast half-mile tracks that the World of Outlaws visit. This season he and his team are showing their versatility by winning a number of times on short tracks, those 3/8-mile and shorter. Of his 11 wins this season, seven have come on short tracks.
This weekend he'll have a chance to compete twice more on high-banked bullrings, as the World of Outlaws open the Independence Day weekend on Friday, July 3 at Huset's Speedway in South Dakota, followed by a stop at Eagle Raceway in Nebraska on Saturday, July 4. He was victorious last weekend on a tight, high-banked short track at U.S. 36 Raceway in Missouri.
"We've been pretty good on the short tracks this year," said Saldana. "Hopefully we can continue that at Sioux Falls (Huset's Speedway) and Eagle (Raceway). If we can continue to improve on our qualifying positions, then we'll put ourselves in a position to win. That's what you need to do out here is be in a position to win each night."
Saldana is chasing his first career win at Huset's, while he was victorious for the first time at Eagle Raceway in 2007, after making nearly 30 starts at the track. That win was a special one for him, as he had a number of family members from the Lincoln, Nebraska area in attendance. He is looking forward to going to Eagle this weekend, as a number of family members will again be in attendance.
"My grandma still lives there I have a couple of aunts and uncles that live there, so it's pretty neat to be able to race there," he shared. "They normally don't go to the races in general. For me to be able to race there and them be able to come out and see what I do and be part of it is really neat. My dad grew up racing there so that makes it really neat. It's a hard place to win at so hopefully we can do it again."
Saldana is on pace to win a career high number of races this season with the World of Outlaws aboard the Budweiser Maxim for Kasey Kahne Racing, he is just two shy of tying his mark in 2006 when he won 13 events. He has had his wife Shannon and son Reece on the road with him for most of the summer, which helps him relax when he is not in the race car. With the always demanding schedule the World of Outlaws contest in the summer months, Saldana is glad that his family is able to travel with him from race to race during the heart of the summer.
"I think it really helps," stated Saldana. "Last year they didn't really come out that much and this year they have been coming to quite a few races. It just makes it nice when you have people there that aren't concerned about how you are racing. They just want to be your wife and your son and enjoy being with you. It definitely makes it easier and takes the pressure of racing totally out of it."
The month of July will be a busy one for Saldana and his fellow competitors, as they will take to the track 14 times in a 26-day period. A vast mixture of tracks will test the driver's versatility from tight ¼-mile to a couple of ultra fast half-mile on the East Coast and tracks at all sizes in between. As a driver, this is the time of the year that Saldana looks forward to when he is able to race three and four times a week and stay sharp.
"I'd race every night of the week if I could, that's the luxury of being a race car driver that gets paid to do it," he noted. "For me that's how I make my money, so to get to race is great. It's just tough on the teams and financially on the teams with the travel expense. It's tough on the crew always working on the race car and it seems like you don't get any breaks. Hopefully we can get through July with a good month. The last few months have been good to us and hopefully we can carry that into July."
Saldana enters this weekend's pair of events second in the World of Outlaws championship standings on the strength of his 11 wins, along with 22 Top-10 finishes of which 17 are Top-Fives. He has led the most laps this season in A-Feature competition, pacing the field for almost 250 circuits. He also has won the Crane Cams Dash twice this season to earn pole positions in A-Feature events and has been quickest in time trials twice, as he chases his first ever series title.
"Right now our biggest thing is DNF's (did not finish)," he said. "We have had four races this year that have really taken us out of the mix. We just need to eliminate situations like that, and it's nothing we are doing as a team, it's just part failures or flat tires, just racing circumstances that you have no control over. We just need to eliminate those and when you have a bad night, it's not a 15th-place finish, but a fifth or a sixth or a seventh. We just need to continue to be consistent. If we do what we are doing now and lose the championship, at least we did the best we could do. It's tough and it's a long season and you really don't know what to expect. We are not even halfway yet. We have a few more races until halfway and we have a lot to go before the end of the year."
---
---