Wed., Sept. 30, 2009, 12:45 a.m.
Fall Classic closes out Yakima Speedway season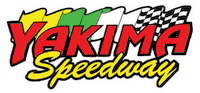 This weekend ASA Sanctioned Yakima Speedway wraps up the 2009 racing season with the 22nd Annual Fall Classic presented by Bud Clary Toyota of Yakima and CWI Security.
Courtesy: Kelly Hart, Yakima Speedway Media Relations
            Five divisions will fill the half-mile paved oval for two days of racing on Saturday and Sunday October 3rd and 4th. Spectators are invited to a free grandstand viewing of an open practice session on Friday October 2nd from 11am to 6pm. The five divisions will be the Late Models, Limited Late Models, NW Pro 4's, Street Stocks and Hobby Stocks. All five divisions are expecting a full field of competitive cars competing for over $75,000.00 in posted awards.
            The weekend wraps up with the $10,000 to win Ashley Bergman Memorial 200 lap race for Late Models. The winner will take home the big check, and two trophies. One of which contains the names of all the winners of the Fall Classic provided by the Ashley Bergman Memorial Foundation in memory of Ashley Bergman who lost her life at the track in May of 2001. A list of past winners will conclude this story. Past winners in the 2009 field include the inaugural winner Pete Harding, Chris Hart, Garrett Evans, Jeff Barkshire and last year's winner Mike Longton. At press time Yakima Speedway was predicting a field of 40 cars for Sunday's finale including this years Apple Cup winner Jason Fraser, ASA NW Late Model Tour Champion Gary Lewis, Yakima Speedway Late Model Champion Owen Riddle, Evergreen Speedway Late Model Champion Naima Lang, former NW Tour Champions Jeff Jefferson and Brad Stanwood, and current ASA NW Late Model Tour Rookie-of-the-Year Joey Tanner. The Late Model field is loaded with drivers that have won track championships and Late Model races all over the country.
            On Saturday the final race is the Gap West Broadcasting 125 for Limited Late Models. The Limited Late Model race features many of the same Late Model cars and drivers mentioned above with the same cars fitted with restrictor plates on their motors. Former NW Tour Champions Dirk Stephens, Garrett Evans and Gary Lewis will be joined by rookie sensation Brea Lopez and the always entertaining John Zaretzke. The Limited Late Models will run their entire program on Saturday. The four other divisions will Qualify using time trials then race Trophy Dashes and Heat races.
            Pre-entries for the Super Street division include local Super Street Champion and Rookie-of-the-Year Zack Beaman along with the best Street Stock drivers in the Northwest including former Outlaw champions Gary Homad and Mike Easley. Dusty John and Mike Van Amburg will also be in the hunt along with Andy Beaman and Chet Beaman, Sr. This division was one of the biggest at the 2008 Fall Classic and early returns show a strong car count again this year despite the lower number of pre-entries.
            Earlier this year the NW Pro 4 Alliance ran almost 30 cars in their main event at Yakima Speedway. Pre-entries include Rick Thompson feature winner earlier this year at Yakima Speedway and Steve Thompson the track record holder as well as 2009 Stateline Champion Kameron McKeehan. Also slated to appear include Matt Melby 2009 Alliance Champion and Rob Powers the 2009 Late Models Lite Champion from Meridian Speedway in Idaho.
            The Hobby Stock division will feature Wenatchee Racer Tom Wentz coming back for his 22nd appearance at the Fall Classic. Also local Sportsman champion Mel Patnode and contenders Thomas Benscoter, Sr. and Don Klang will chase the crown.
            The cone will be used on restarts for the 200 lap race on Sunday. The cone makes drivers choose the inside or outside lane on the start and has added a great element of excitement to the race for race fans in the Northwest. The Late Model race will also feature a 10-minute break at the 100 lap mark for fuel, tires and adjustments.  
            Spectator gates open at 11am both days, with racing after opening ceremonies at 1pm. More information on ticket prices and the daily schedule are available at the track website www.YakimaSpeedway.us .
---
---