Wed., April 7, 2010, 6:09 p.m.
Fraser Aims For Repeat In 44th Annual Yakima Speedway Apple Cup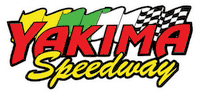 Jason Fraser dreamed of one day joining the list of winners who've achieved Apple Cup glory. Now that his name is forever etched on that list the driver of the Brokk Rentals Chevrolet returns to Central Washington looking to double-up in the Northwest's premier season-opening late model event.
Courtesy: Yakima Speedway Media Relations
YAKIMA, Wash. (April 6, 2010)-While the 44th Annual Yakima Speedway, an ASA member track,  Apple Cup provides a solid payout to its winner of the 125-lap super late model race, defending champion Jason Fraser, who hails from Snohomish, Wash., enjoys one small of part of the race's success that stays with fans forever.
"I like being on the list of people who've won this race," he said. "They make a sweatshirt showing all the past winners of the Apple Cup on the back and I always wanted to see my name on that list. This being the first big late model race of the season is always big and has great competition so I can't wait to get back to Yakima."
Fraser and his Brokk Rentals Racing Team have one event under their belt heading to Yakima this weekend after running in the ASA Northwest Late Model Tour event on March 27. Debuting a new chassis with speed and handling to run with the Tour's best, the driver of the Joe's Racing Products Impala found tough luck late in the 125-lap race that derailed a potential victory. "We had such a strong car in Monroe then had a bolt come out of the rear end housing late in the race that cost us a chance to win," Fraser explained. "If that hadn't come up I really feel that we would have had a great chance at a win in our Northwest Differential's Chevrolet."
With a relatively short racing career in the Northwest's top late model events, Fraser has shown the ability to match wits with the likes of Gary Lewis and Garrett Evans and at times come out on top when battling head to head. This weekend's challenges and drivers will be just another test, Fraser said. "Heading to Yakima we know that Mike Longton and Joey Tanner will be tough to beat. (Tanner) did a great job in last year's Fall Classic and Longton is really strong there (in Yakima) so we'll have our work cut out for us. I'd love to see (Lewis) there at the Apple Cup because we know we've beaten him a few times and run second to him a few more and he's just great competition for all of us.
"Right now we feel like we can win anywhere we go to. Jesse Jensen (Fraser's crew chief) and the whole DeYoung Graphics pit crew give me a great car every time we go to the track." Another strong challenger to watch for according to Fraser will be Evergreen Speedway champion and winner of the 2010 Northwest Late Model Tour season opening race, Naima Lang. "With everything we know about Naima's car, and Jesse helping that team out as well, we know that he'll be tough in his crate (powered) race car just like he was at the Tour opener."
The 44th Annual Yakima Speedway Apple Cup kicks off Saturday afternoon with qualifying in five divisions including H&H Furniture Pure Stocks, Burger Ranch Sportsman, Tire Center Street Stocks, Late Model and Super Late Models. Two Apple Cup trophies will be awarded on Saturday, as the Pure Stocks will run a 30-lap main event followed by a 50-lap Late Model shootout. Racing resumes o Sunday afternoon with the 40-lap Sportsman and 60-lapStreet Stock main events held just prior to the 125-lap Apple Cup Super Late Model finale. For more information on the 44th Annual ,Yakima Speedway Apple Cup log on to www.yakimaspeedway.us or call (509) 248-0647.
---
---