Sun., July 25, 2010, 12:09 a.m.
Owen Riddle nets win, continues to hold late model points lead at Yakima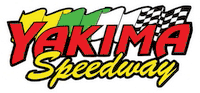 Courtesy: Yakima Speedway Media Relations
Yakima Washington-
It was a hot summer Saturday Night at the races Presented by Akland Pump & Irrigation. The Yakima Speedway Super Late Model Challenge Series Main Event came off a two week break to resume the second half of the season in the battle for the $30,000 point's fund. Erick Hargraves claimed fast time and Randy Marshall Jr. started on the pole for the 75 lap main event. Randy Marshall Jr led the first three laps but he would not hold on for long as the fast car of Mike Longton took the lead. By lap 9 series points leader Owen Riddle moved into the second position.
Mike Longton and Owen Riddle both had fast cars, but Owen Riddle was able to pass Mike Longton by lap 47. Erick Hargraves looked as if he would be able to drive his way to battle for the win made his way through the pack into the third position but his handling would go away and he would not be able to join the battle between Riddle and Longton. Mike Longton made several attempts to pass for the lead but Owen Riddle would hold on and win the race. Mike Longton, Erick Hargraves, Randy Marshall Jr, Ron Bemis, Tayler Riddle and Christopher Kalsch would follow.
Mel Patnode qualified with fast time and drew a four car invert that would put Dusty John on the pole for the Tire Centers Super Street main event with Rich Peters starting next to him on the outside. Shawn Matthews came out of retirement after 5 years and won the A Trophy dash and started in the fifth position. Series point's leader Mike VanAmburg took the lead by lap 5, followed by Rich Peters, Mel Patnode and Dusty John. Mel Patnode moved into second place on lap 24 leaving Rich Peters and Dusty John left to battle for the last podium position. Mike VanAmburg finished first, followed by Mel Patnode, Rich Peters, Dusty John, Shawn Matthews and EJ Trujillo.

Derek Raptcheff started on the pole for the H & H Pure Stock 25 lap main event but by the conclusion of lap #1, Joe Estep, Terry Cook and Jay Younker would all pass Derek Raptcheff and race for the podium finish. Kyler Conduff claimed his first career fast time and followed in the fourth position. Joe Estep and Terry Cook raced side by side with Terry Cook prevailing and he would go on to win the main event with, Joe Estep, Jay Younker, Kyler Conduff and Derek Raptcheff rounding off the top 5.
The CWI Security & EZ Credit Auto Sales Hornet Division kicked of the evenings events. Greg Gargett who claimed Fast Time and the A trophy dash, quickly made his way through the pack claiming the 1st position by lap 5. Behind Gargett the rest of the cars drove a great race trading positions but on lap 12 a five car pile up would collect Julie Melville, Dave Petersen, Joe Roberts, Chris Marang, and Josh Parmentier. They would all quickly re-start and race for position. Greg Gargett would go on to claim another victory followed by, Tim Breshears, Dave Petersen, Chris Marang, and Josh Parmentier.
The fan favorite Mel's Diner Bump To Pass nicknamed Bump To Crash by the fans lived up to their division title bumping, crashing, and spinning each other from the drop of the green flag. Wes Heigh started on the pole but an early race caution came out on lap 5. On the restart Allen Reid and Francisco Rojas would make contact but it would give Rojas the opportunity to gain the lead and move Cody Denton into second place. The car of Julie McAlpin would stall on the front stretch and bring out another caution on lap 10. Series point's leader Donnie Stevens was challenging the race leader Francisco Rojas when the two got together and Stevens would hit the wall sending water barrels rolling across the track to bring out another caution. Donnie Stevens would go on to win the 15 lap main event followed by Robert Albert and Cody Denton rounding off the top three.
Next race will be July 31'st featuring Super Streets, Sportsman, Hornets, Youth Hornets, Bump To Pass go to www.yakimaspeedway.us.
---
---