MONDAY, OCT. 24, 2011, 12:30 P.M.
Northwest produce now tariff-free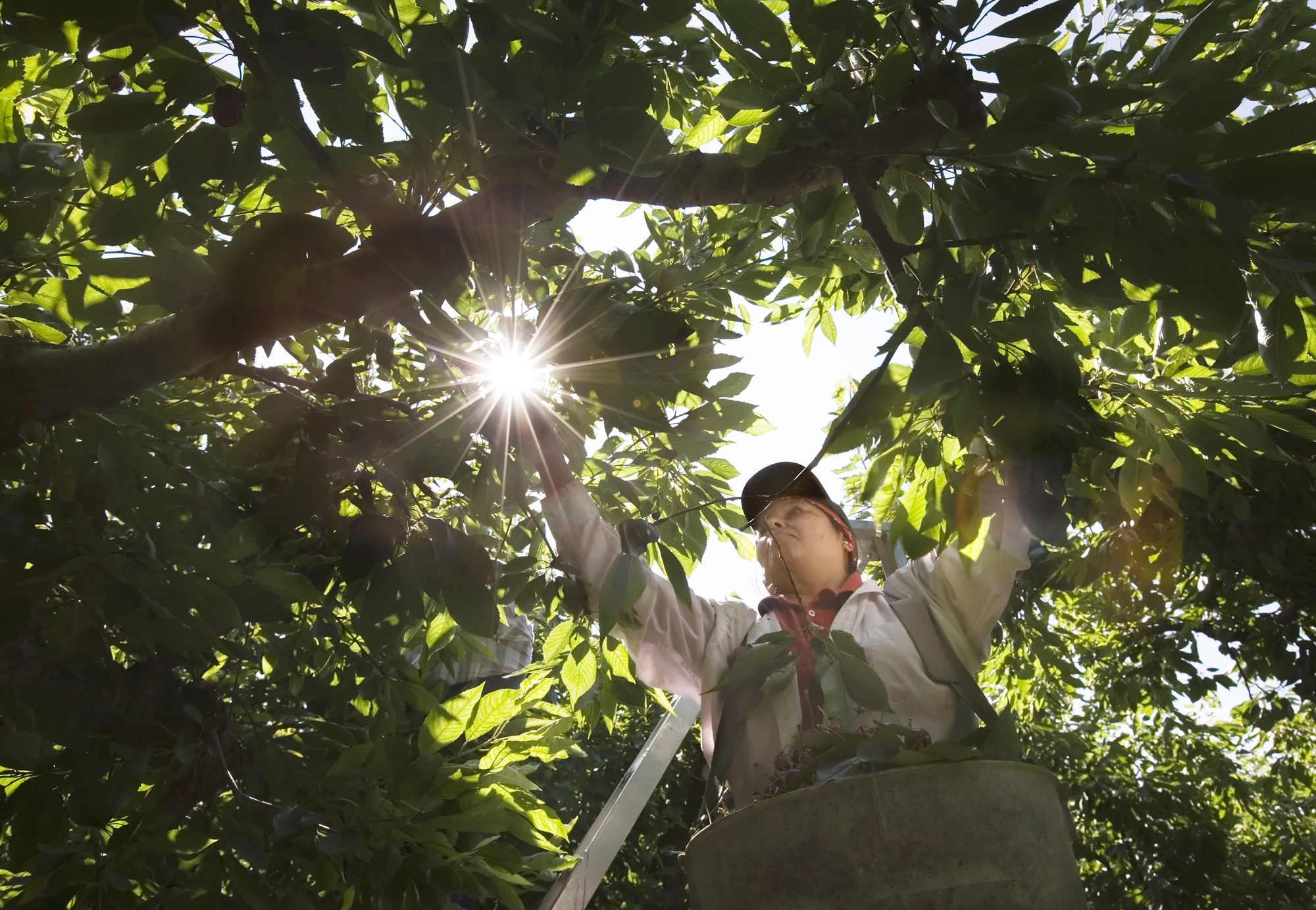 Tariffs on Northwest fruit crops and potatoes vanished Friday, completing an agreement that allows Mexican trucking firms to deliver inside the United States.
The Mexican government announced elimination of the final 10 percent tariffs on 90 U.S. products, including apples, pears, cherries and apricots.
Mexico is Washington state's largest export market for apples, the Yakima Herald-Republic reports.
Mexico imposed 20 percent tariffs in 2009 in retaliation for the end of a pilot program under the North American Free Trade Agreement that allowed domestic deliveries by Mexican carriers. Congress declined to fund the pilot program.
The tariffs were cut in half when the two countries reached a tentative agreement earlier this year to relaunch the program. Inspections and a review of driver records are now required for driver compliance. Drivers will be tracked along their delivery routes.
The tariffs cost the region's fruit growers millions of dollars.
Mark Powers, a vice president of the Northwest Horticultural Council, confirmed the formal announcement.
"Obviously, this is very helpful for business for growers, packers and shippers in the Northwest and our consumers in Mexico," he said.
Powers, whose organization represents the region's growers on trade and regulatory issues, said much of the credit goes to federal Transportation Secretary Ray LaHood, Rep. Doc Hastings, R-Pasco, and Democratic U.S. Sen. Patty Murray.
Mexico purchased 9.2 million boxes of Washington apples and 2.6 million boxes of pears from the 2010 crop, according to figures provided by the Yakima Valley Growers-Shippers Association. Removal of the tariff should boost those numbers.
Powers said the 20 percent tariff figure was what was in effect before NAFTA was approved in 1994.
The Associated Press reported Friday the first carrier to receive a license was scheduled to make a delivery to a Dallas suburb.
---
---