Tue., Jan. 3, 2012, 10:12 a.m.
November construction spending rose 1.2 percent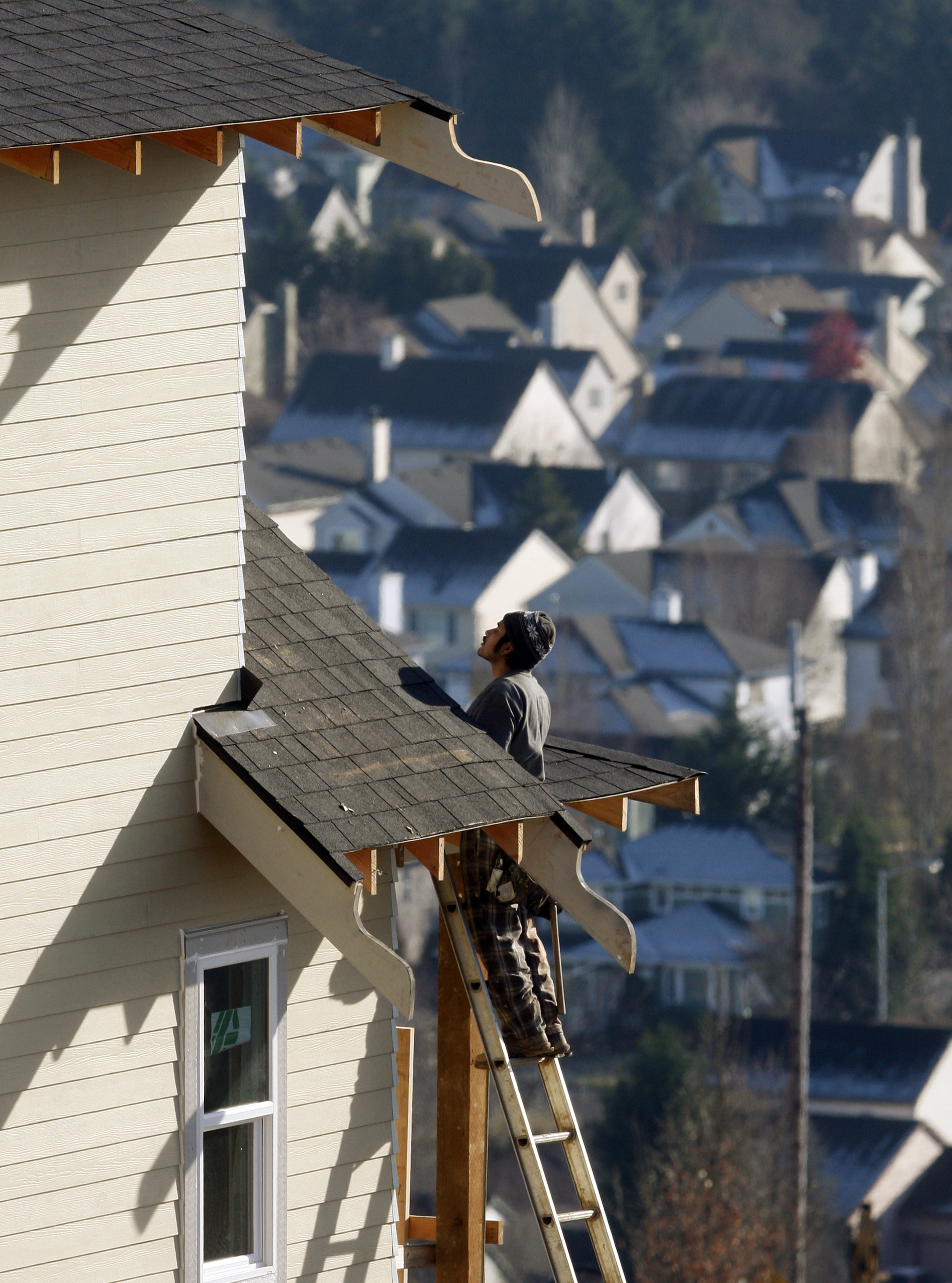 Construction spending jumped in November as builders spent more on single-family homes, apartments and remodeling projects, the Associated Press reports.
The Commerce Department said today that spending on construction projects rose 1.2 percent in November, following a revised 0.2 percent drop in October. The increase was the third in four months and the largest since a 2.2 percent rise in August.
The November increase pushed spending to a seasonally adjusted annual rate of $807.1 billion, still barely half the $1.5 trillion that economists consider healthy. Analysts say it could be four years before construction returns to health levels.
Home construction has begun a gradual rebound and likely added to the nation's economic growth in 2011. The chief reason is apartments are being built almost twice as fast as two years ago. Renting is the only option for many people who have lost their jobs, their homes or both.
For November, private residential construction increased 2 percent in November to a seasonally adjusted $522.3 billion. It was the fifth consecutive gain.
Single-family construction rose 1.5 percent while multi-family construction including apartments rose 1.3 percent. The category that covers home remodeling rose 9.5 percent.
Nonresidential construction was unchanged at an annual rate of $243.7 billion, Spending on hotels and hospitals rose but those gains were offset by weakness in other areas. Spending on office buildings dropped 1.3 percent and the category that includes shopping centers fell 0.8 percent.
---
---