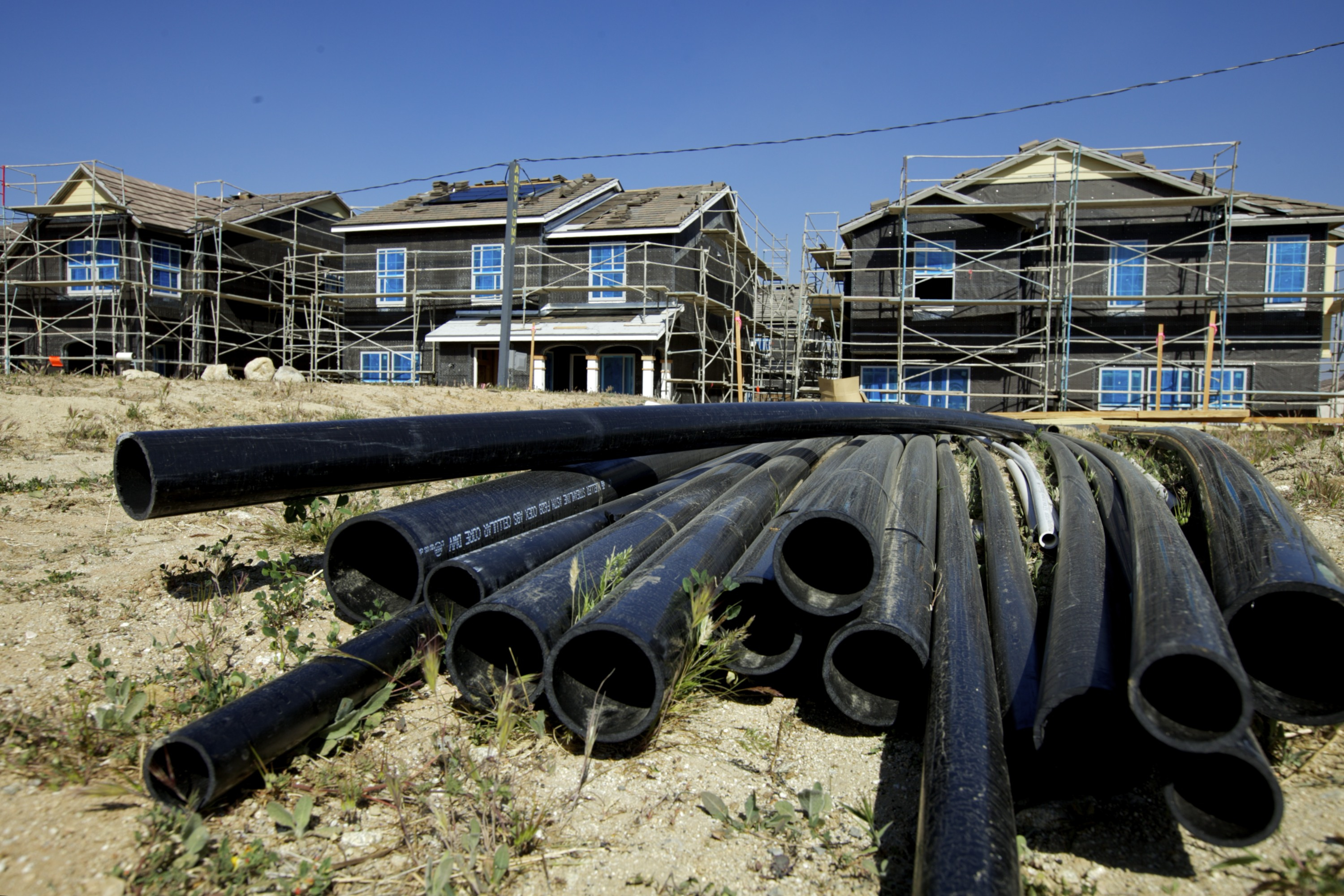 U.S. builders started work on slightly fewer homes in February. But they began laying the ground work for a turnaround later this year by requesting the most building permits in any month since October 2008, the Associated Press reports.
The Commerce Department said today that builders broke ground on a seasonally adjusted annual rate of 698,000 homes last month. That's down 1.1 percent from January's revised level of 706,000, also the highest since October 2008.
Building permits, a gauge of future construction, jumped 5.1 percent last month to 717,000. Two-thirds are for single-family homes, which are critical to a housing recovery.
It can take up to 12 months for a builder to obtain a permit and construct a single-family home.