FRIDAY, APRIL 8, 2011, 9:17 A.M.
Idaho opens more mandatory boat inspection stations
BOATING -- Mandatory watercraft inspection stations targeting invasive species have opened at three sites in the Idaho Panhandle, with two more to open in May.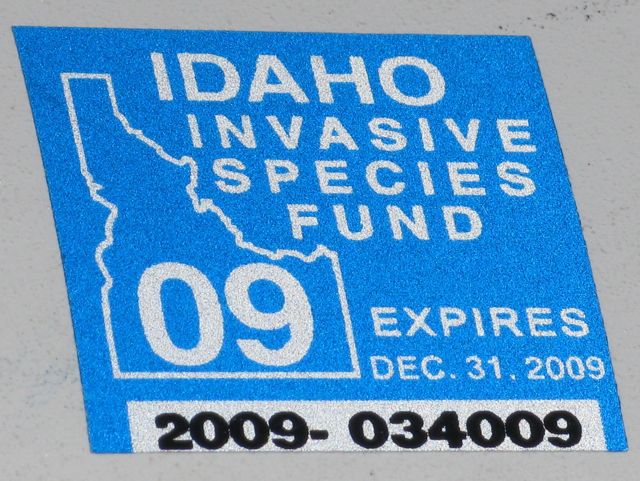 And don't forget Idaho's invasive species sticker requirement for most vessles. The sticker comes with Idaho boat registrations, but a separate sticker must be purchased if your boat is registered out of state or if you have an unregistered non-motorized craft. All non-motorized boats over 10 feet long, including inflatables, are required to have a sticker.
Idaho's boat inspection sites will check vessels for standing water and signs of quagga and zebra mussels. Inspectors will ask boaters where their craft has been in the previous 30 days. All boats should be clean, drained and dry when they arrive in Idaho.
Inspection stations the state Agriculture Department has opened so far are:
Cedars, on westbound Interstate 90 at Fourth of July Pass.
Huetter Rest Stop, on westbound I-90 between Post Falls and Coeur d'Alene, operating Friday, Saturday and Sunday until May 15 when it will begin opening daily.
Garwood, moved this year to Highway 53 (Trent) near the state line, open on same schedule as Huetter station.

These stations will be open 7 a.m.-7 p.m. through Sept. 9.

Stations at Old Town on Highway 2 east of Newport and Samuels on Highway 95 north of Sandpoint, are set to open on May 15.
The inspections are an effort to keep invasive mussels out of Idaho's waters.
Zebra and quagga mussels are prolific breeders, attaching themselves to hard surfaces where they clog intake pipes and foul freshwater ecosystems. The mussels have infested the Great Lakes. In recent years, they've been found in parts of Nevada, Utah, California, Arizona and Colorado.
---
---