Wed., April 27, 2011, 2:14 p.m.
Montana cracks down on elk winter-range 'shed' hunters
WILDLIFE -- Wolves rile elk hunters into a tizzy, but where's the outrage over the increasing harassment of elk on their winter range by shed antler hunters?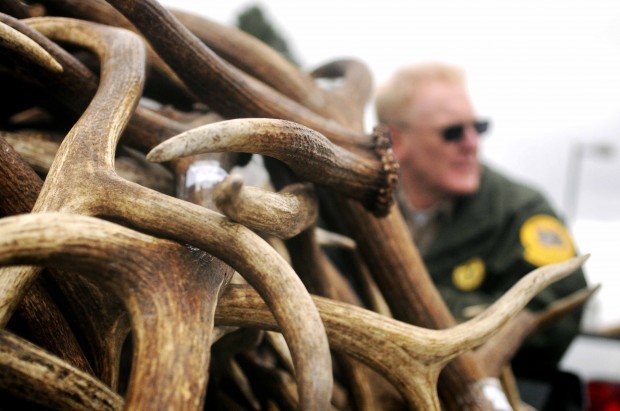 Wildlife agencies across the West are experiencing more and more people competing for the valuable prizes that fall of the heads of bulls during winter.
We set hunting seasons to end in December to ensure that our big-game herds can tend to the rigors of surviving the winter. Letting people harass elk during the vulnerable winter-to-early spring period is like allowing another killing season.
Public access to many wildlife areas is being restricted during winter and spring, from Washington to Wyoming. But competitive shed hunters are ignoring the law.
These shed hunters are poachers, and should be regarded as such by sportsmen as well as the law.
Montana's Blackfoot-Clearwater Wildlife Management Area is closed until May 15 to protect pregnant elk and exhausted bulls from being harassed by antler hunters, but this year a group went in early and collected what Montana Fish, Wildlife and Parks officials estimate is roughly 60 percent of the shed antlers; charges against the individuals are pending. Read the Missoulian's story.

---
---