Mon., Feb. 7, 2011, 2:40 p.m.
Skier's death triggers avalanche of grief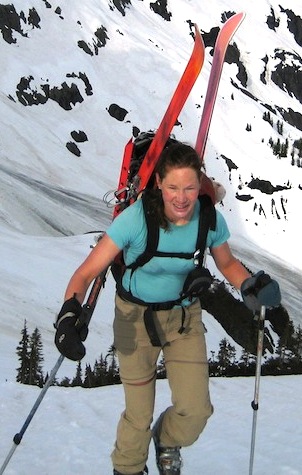 BACKCOUNTRY SKIING – Last week's news that a 40-year-old Seattle woman died exploring the outback slopes near Snoqualmie Pass has generated an outpouring of response on the Turns All Year website devoted to backcountry skiing and ski mountaineering.
Monika Johnson, 40, apparently died Tuesday after ski-trekking to the top of Red Mountain, breaking through a cornice and falling hundreds of feet. Her body was found buried under a foot of snow two days later by a King County alpine search and rescue group.
Johnson, a physical therapist at Virginia Mason Medical Center, is being mourned by people who knew her for her compassion to the ill as well as for her love for breaking trail and free-heel skiing the ungroomed slopes.
See a KIRO TV interview with her brother.
Her story has prompted a long thread of thoughts from friends as well as skiers who didn't know her on the TAY website, generating more than 17,000 views.
Here's just one example:
"Looking for a Magic Carpet to Paradise"

This is the title of a post by Monika on "partners wanted" in January.

It was an invitation for an opportunity to ride and ski with a skilled mountaineer who was willing to, perhaps ski with me. It was a missed opportunity.

She inspired me and I never met her. She encouraged me and she didn't know it.

RIP
---
---