Fri., Feb. 18, 2011, 4:59 p.m.
Rathdrum angler 11th after first day at Bassmaster Classic
PRO-FISHING — Brandon Palaniuk of Rathdrum is in 11th place after the first day of fishing among the 50 anglers in New Orleans for the Bassmaster Classic .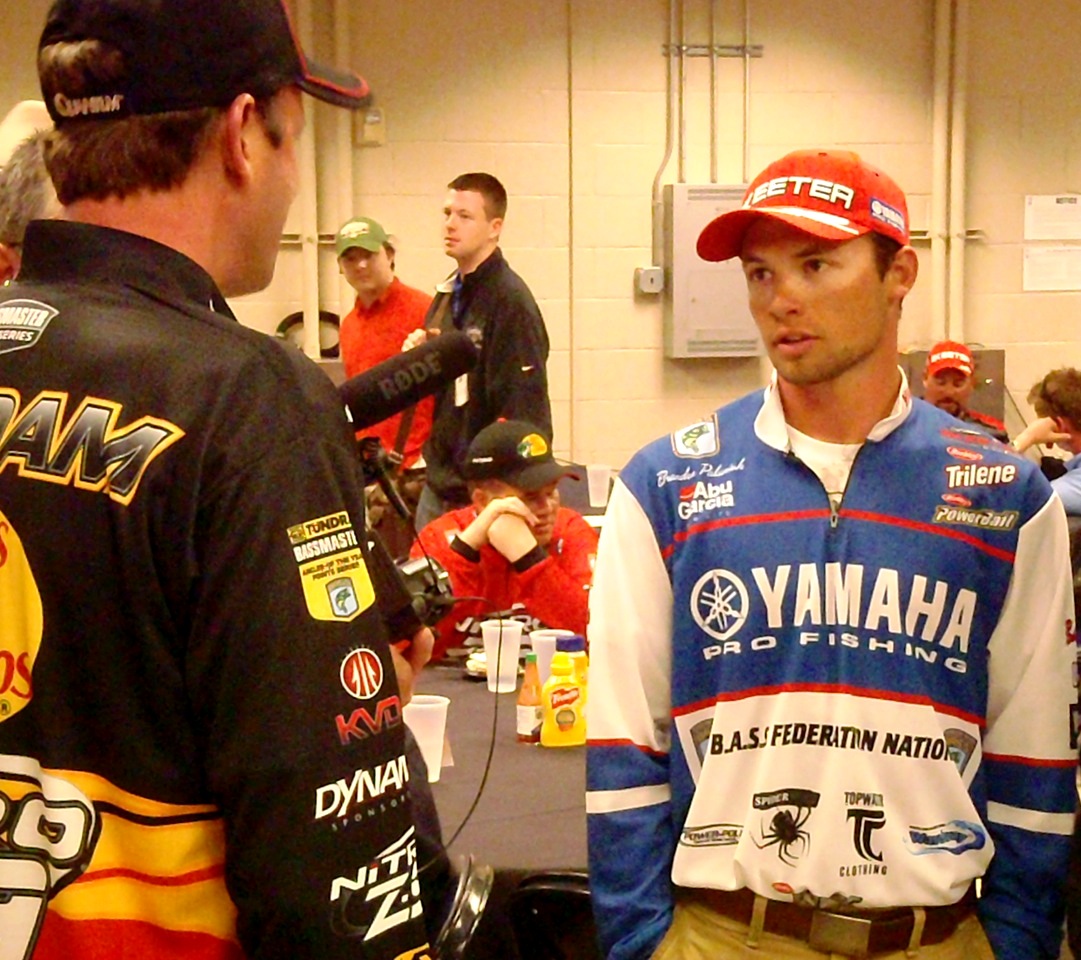 The three-day Super Bowl of bass fishing runs through Sunday at the Louisiana Delta.
Palaniuk, the only angler to qualify from the west, caught five fish totaling 14 pounds 10 ounces in the first day of competition.
The leader, Alabama angler Aaron Martens came in with five fish totaling 20 pounds 7 ounces. See all the first-day results here.
Follow the event online and Palaniuk online; see my previous blog post and ESPN interview with Palaniuk.
PALANIUK HAS FAMILY FAN BASE

Brandon might be the only angler from the West at the Classic, but he's not alone. Here a morning post from the Bassmaster Classic blog.

"Most Classic anglers have supportive families, but few can top B.A.S.S. Federation Nation qualifier Brandon Palaniuk. At least 15 family members and friends made the trek to New Orleans, several driving from his hometown of Rathdrum, Idaho.

"That's only 2,392 miles from Bayou Segnette State Park, or one day, 15 hours of driving at the speed limit. His mother, Tonya, and stepfather, Dan Lyden, along with his grandmother and aunts, stood in the bleachers and cheered him on. Palaniuk, the 23-year-old winner of the B.A.S.S. Federation Nation championship last fall, has been sleeping in his truck to be able to afford his foray into professional fishing.

"He's also signed up for the Bassmaster Elite Series, which kicks off in March. Family members held up a banner in the bleachers imploring Palaniuk to 'Do Work.' That's the code phrase he uses to tell his mother when he's faring well in a tournament -- 'I do work,' he tells her."

-- Dave Precht
---
---