Thu., Jan. 13, 2011, 6:39 a.m.
Angler do-it-yourself on Yakima River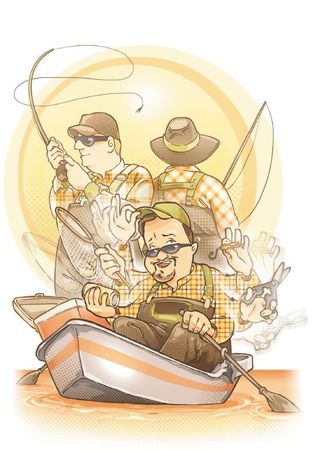 FLY FISHING -- Jeff Mayor knows the advantages of fishing with guides, especially in a drift boat on unfamiliar stretches of river. But he and two buddies had a great time recently fishing on their own in a rented drift boat on the Yakima River.
They even caught some trout!
Where: Yakima River
Costs: At Red's Fly Shop, south of Ellensburg, drift boats are $169 per day, rafts are $159 per day and pontoon boats are $60 per day. Note that the pontoon boat fee does not include shuttle service.
Preparation: Give yourself plenty of time. That means beginning at the shop to take care of paperwork. Also, allot enough time for being on the water. A popular float is from the Ringer ramp to Red's, about 10 miles. That will take at least eight hours, including time to do some wade fishing.
While not required, it's not a bad idea to end your trip at the shop. All you have to do is tie off the boat to a post and head home, giving you more time to spend fishing. Otherwise you have to arrange for a time to meet the shuttle back to the shop.
Load: A drift boat only has so much cargo space, so combine as many gear bags and coolers as you can.
Timing: Rivers flows are lower in the late fall to spring, making it easier to row. But you also might hit some low spots. Summer flows are raised for downstream irrigation. That makes for faster water and faster trips.
---
---