Sat., Jan. 22, 2011, 8:33 a.m.
Program to steady minds of rock climbers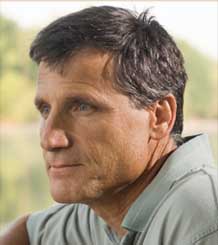 CLIMBING -- Arno Ilgner author of The Rock Warrior's Way will be in Spokane Tueday to present a free slide snow on mental fitness for athletes heading out to hang on the edge.
The free program will beging at 7 p.m. at Mountain Gear, 2002 N. Division.
Ilgner speializes in teaching climbers how to take appropriate risks, prepare their minds and overcome limitations.
Read on for more details on the program and Ilgner's books.
Arno's first book, The Rock Warrior's Way, outlines the foundation of the Warrior's Way ® material. His second book, Espresso Lessons, takes the material into practical climbing situations.
Mental fitness training is simply improving your ability to keep attention in the moment. The most challenging—and interesting—moment in rock climbing is when your mind doubts whether or not you can continue climbing. Knowing when it is appropriate to push through this doubt and when to back off is critical for taking appropriate risks.
Ilgner's program seeks to apply the Warrior's Way mental training material to practical climbing situations and beyond.
In this presentation, he'll deal with:
Limiting mental tendencies and how to avoid them.
How to use the mind's intelligence for preparation.
How to make appropriate risk decisions.
How to understand falling and consequences.
How to commit to taking effective action
---
---