SUNDAY, JAN. 23, 2011, 10 A.M.
David Thompson detailed in Nisbet talk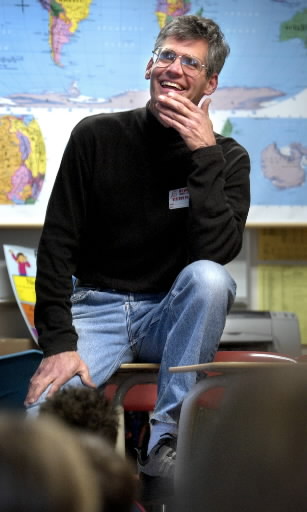 ADVENTURE -- Historian and author Jack Nisbet of Spokane will give a slide presentation on "David Thompson among the Kalispel" this month in the cultural heart of the tribe's reservation.
Although the Lewis and Clark Expedition had garnered much of the publicity a few years earlier, the English-born fur agent and explorer had extensive dealings with tribes in this region in the 1809-1812 period Nisbet will cover.
The two-hour program will start Tuesday, Jan. 25, at 6 p.m. at the
Camas Wellness Center,
1821 N. LeClerc Road in Usk. Admission is free, with a non-perishable food bank donation requested. Pre-register by calling (509) 447-2401 or emailing
cmack@wsu.edu
.
Nisbet will trace Thompson's journeys, try to understand his relationship with Kalispel people and look at the tribe's influence on his large maps of our region.
Nisbet, a teacher and naturalist, has authored several works that explore the human and natural history of the region, including two books on Thompson and his recent book, "
The Collector
: David Douglas and the Natural History of the Northwest."
---
---