Sun., June 12, 2011, 8:47 p.m.
Ferry Country Rail Trail gets $17K windfall from Vedder's uke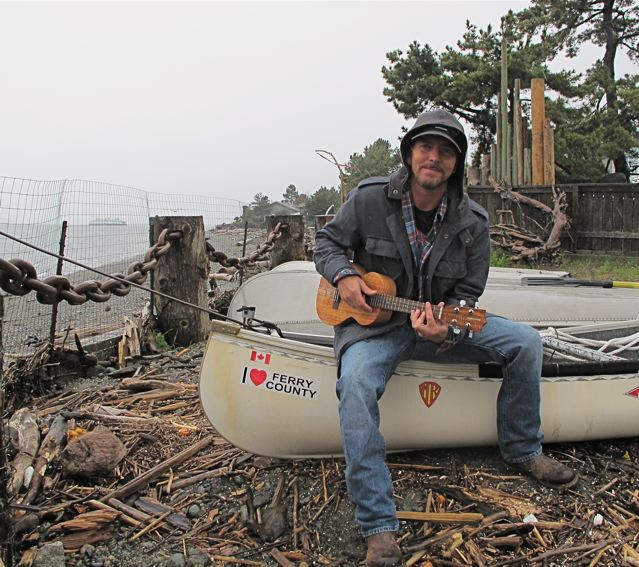 TRAILS -- Today is a grand day for trails in northeastern Washington. In fact, it's a 17 Grand day.
The final eBay bid in the auction that ended today was $17,100 for the ukulele Eddie Vedder has donated to the Ferry County Rail Trail Partners.
The gift from the Pearl Jam star will be a huge boost for the group that's trying to develop the abandoned railway trail that runs 25-miles from Republic along the Kettle River and Curlew Lake to the Canada border.
"Developing this trail has become a priority for a community that finds itself in the midst of both an economic and a public health crisis," said Bob Whittaker, head of the rail-trail group who made the contact with Vedder. "Without question, a completed world class rail trail facility can be a big part of the long term solution specifically for these two issues.

"Eddie just called me to congratulate us, say that he was happy to be a part of it and wish Ferry County luck with its 30-mile rail trail project... Big thank you to Eddie, Pearl Jam and the whole PJ management team for helping our community!"
The trail has it all: tunnels, a trestle across the north end of Curlew Lake, access to a state park and campgrounds, miles of tranquility along the river, a swimming beach and access to food, coffee and goodies in Curlew -- and safe way for local kids to commute to school and neighbors.
For details, check out my story on the grass roots effort to push through the controversies and polish this gem in the rough.
Meantime, hats off to Vedder and all who made the auction possible. In the attached letter Vedder says the ukulele was used during the recording of his new solo album Ukulele Songs.
---
---