Sat., June 18, 2011, 4:42 p.m.
Bird doggers compare breeds in Fun Hunt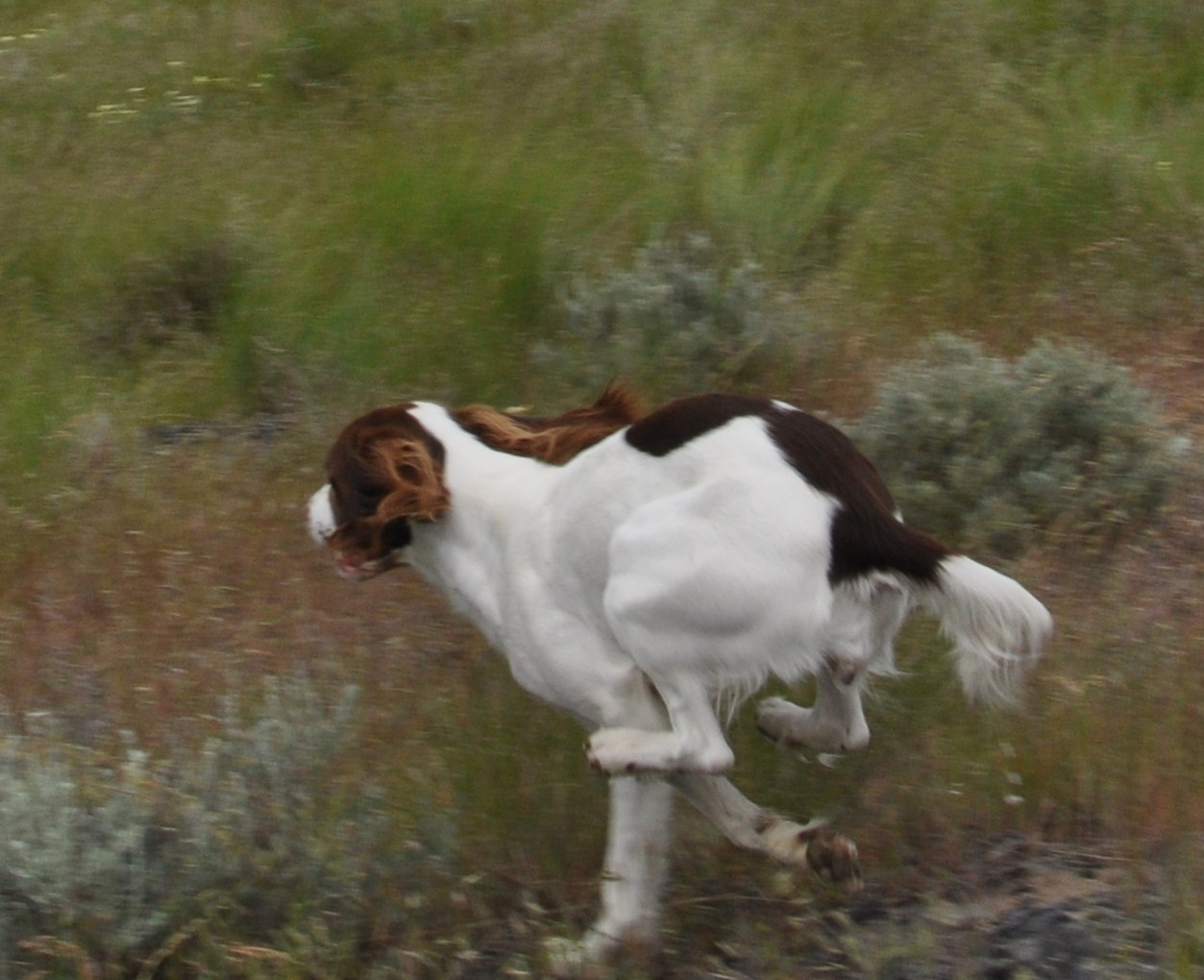 GUN DOGS -- A black Lab won the battle of the breeds today at the Spokane Bird Dog Association's 2011 Fun Hunt.
Among the breeds were German shorthair pointers, springer spaniels, yellow Labs, English setters and German wirehairs.
They went head to head in braces during the timed event at Espanola to see how fast they could bag a pair of chukars.
I'm still checking out the rumor that the Labs and springers are sponsored by PETA. The handlers generally didn't have to fire a shot as their dogs moved in quickly to nail the pen-raised birds.
It's not clear whether the flushing-dog owners can't shoot -- or whether they really don't want to.
Stay tuned.
---
---