Wed., June 22, 2011, 9:01 a.m.
Schweitzer opening summer season with free lift rides — and snow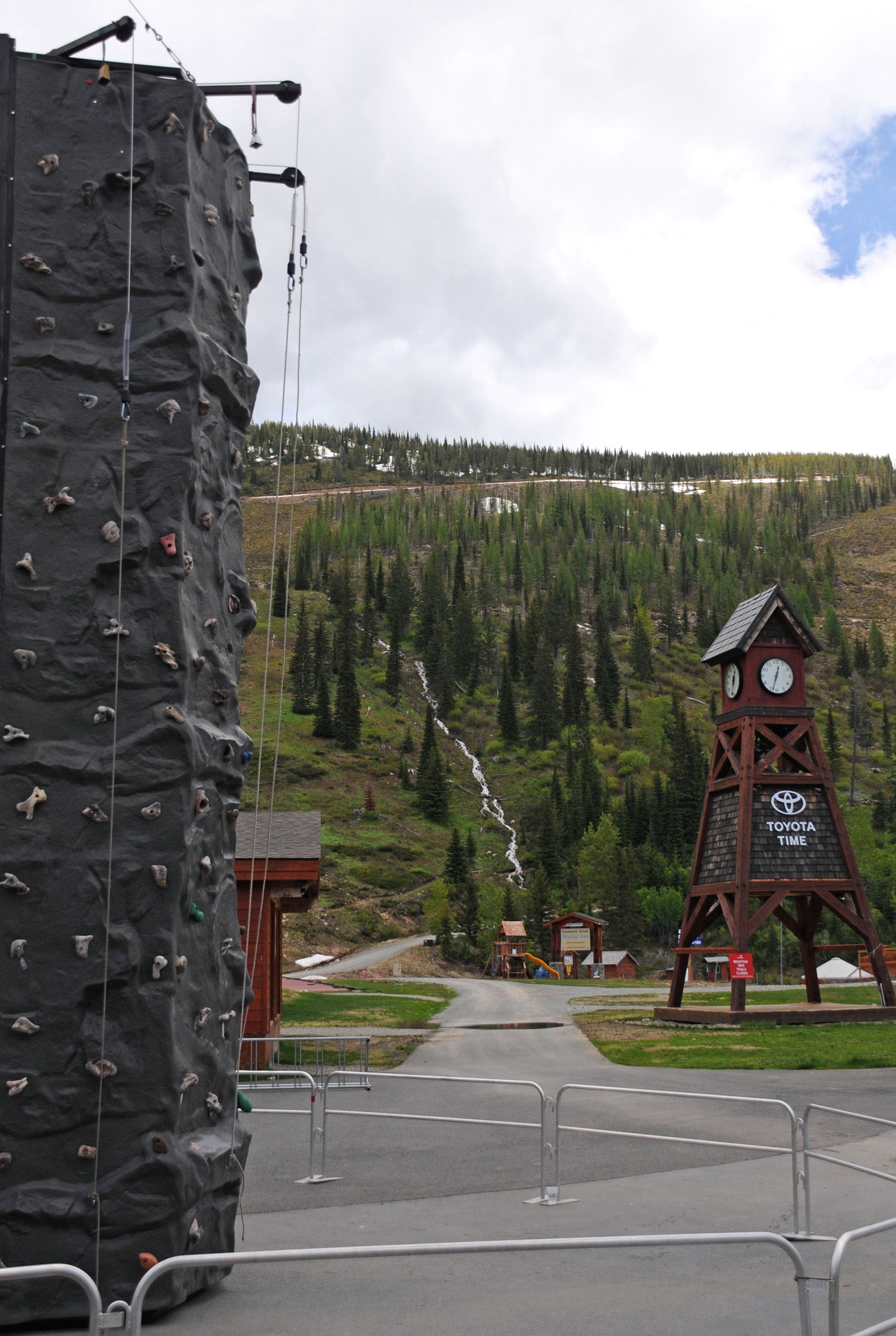 MOUNTAIN RESORTS -- Schweitzer Mountain Resort will open its summer season on Saturday with food, outdoor games and activities, food, live music and FREE chair lift rides.
Normally, hikers and mountain bikers would take advantage of this summer-opening special in conditions you might expect in the top photo.
But this year the resort's upper slopes are still covered with snow patches and the biking trails are snow-clogged or muddy, as you can see from the photo at left, snapped Tuesday by Sean Briggs, showing the resort's outdoor climbing wall, patchy snow on the slopes and a waterfall draining the mountain.
Read on for details about the weekend -- and a look at what the resort's summer season slopes will look like when summer catches up with the late spring.
The Great Escape Quad will be running from 11 a.m. – 5 p.m. for complimentary chairlift rides. The scenic ride takes guests to Schweitzer's 6400' summit fore views of Idaho, Washington, Montana and Canada.
In the village Chef Brett will be barbecuing up a storm with tons of options from burger and hot dogs to smoked beef french dips. Live music from "Not Quite Punk" and "Still Vertical" will entertain crowds from 11 a.m. – 5 p.m.
This year's huge snowpack and late spring has left the the summit still smothered in snow. Schweitzer's cross country biking trails and lift accessed downhill trails are either buried in snow or still a bit soggy, and unfortunately, will not be open this weekend, officials said.
Equipment such as mountain bikes, skis, snowboards, etc. will not be permitted on the chairlift until further notice. However building snowman and having friendly snowball fights at the summit is encouraged.
"It's been a long spring and we're ready to bring this mountain to life again for summer-time," Mary Weber-Quinn, director of events and activities.
In addition to the festival highlights, a summer favorite, The Power Tower featuring a climbing wall and two bungee trampolines will be set up outside the Source. Guests can purchase tickets to bounce or climb 30' in the air.
Schweitzer's summer season, which officially opens on Friday, will be operating daily 11 a.m. – 5 p.m. through Sept. 5.
Info: Schweitzer Activity Center, (208) 255-3081.
---
---