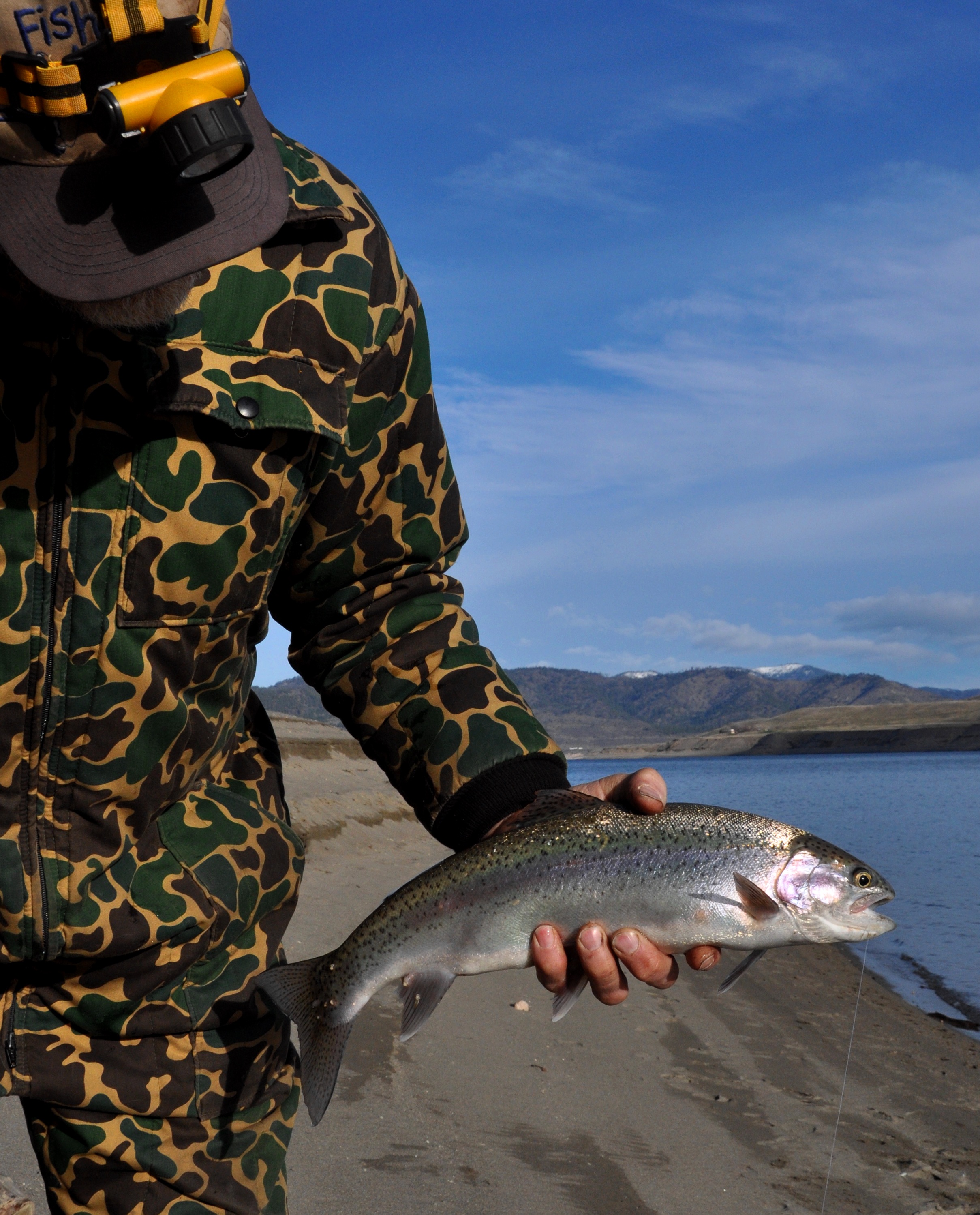 FISHING — Although the Spokane River is sweeping a plume of muddy water into Lake Roosevelt after a week of rain, the fishing is holding up well in some areas of the big reservoirs.
Starting before sunrise this morning, three of us caught 13 rainbow trout from shore before the winds picked up and started sand-blasting us and our gear on the vast shoreline exposed by the lake's seasonal drawdown.
Boat launching is difficult or impossible at some ramps.
Don't forget, today is the last day for using the 2010-2011 Washington fishing licenses. The new license season starts Friday.