Foundation seeks to boost health of Idaho guides
OUTFITTERS -- The suicide of a well-liked Middle Fork Salmon River guide last year is spurring the organizaton of a foundation to provide confidential access to mental and physical health care and substance abuse counseling for any of the 2,000 Idaho guides who might need the services.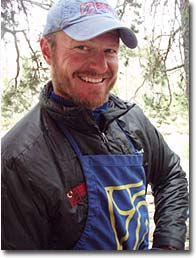 After learning the depths of Telly Evans' off-season depression and year-round battle with alcoholism, friends and people in the industry are trying to launch the Redside Foundation.
Many guides are seasonal employees without health insurance and without a place to turn for mental health care or substance abuse counseling, said Brian Chaffin, executive director.
Modeling a similar program instituted 15 years ago along the Grand Canyon in Arizona, the Redside Foundation hopes to support all Idaho guides -- including river, hunting, fishing, skiing and biking -- with free training, educational opportunities and transistion assistance.
The initial fundraising event is set for April 6 at Kenworthy Performing Arts Centre in downtown Moscow. Tickets are $10. Two Idaho-based outdoor films will be shown: The Greatest Migration and WildWater.
Info: Brian Chaffin, (208) 859-3953, (briancchaffin@gmail.com) or Jenni Chaffin, (208) 301-8001, (jenni.l.chaffin@gmail.com)
---
---