WEDNESDAY, SEPT. 21, 2011, 8:01 A.M.
Lake Pend Oreille Waterkeeper changing guard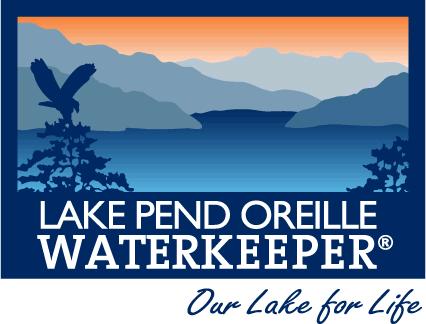 CONSERVATION -- Jennifer Ekstrom, executive director of the Lake Pend Oreille Waterkeeper has announced she's moving on to another career opportunity.
Shannon Williamson will step in as the new Lake Pend Oreille Waterkeeper on Monday, Sept. 26.
Williamson -- shannon@lakependoreillewaterkeeper.org -- is a marine biologist with a distinguished academic career.
Read on for her resume and what she brings to protecting the Lake Pend Oreille watershed, as well as notes on where Ekstrom is headed.
Williamson earned her bachelor's degree in marine biology (studying dolphin communication) from the University of North Carolina, Wilmington in 1996 and her Ph.D. in marine science (studying virus-host interactions) from the University of South Florida, St. Petersburg in 2003.
Williamson performed postdoctoral research in deep-sea hydrothermal vent microbial ecology at the University of Delaware. Upon completion of her postdoctoral work in 2005, she was appointed the Director of Environmental Virology and an Assistant Professor at the (not for profit) J. Craig Venter Institute in San Diego, California. As an aquatic microbial ecologist and program director, She has extensive experience merging ecological principles with cutting edge research as well as program management, fundraising, and award administration.
Williamson has authored or co-authored more than 20 peer-reviewed scientific journal articles in addition to chapters for three graduate-level textbooks. She said she is looking forward to integrating her scientific expertise with public awareness and advocacy to continue our work protecting Lake Pend Oreille and its watershed.
Here's where Ekstrom says she's headed:
I leaving to pursue a long-time dream....
My new endeavor will be to produce and direct compelling and entertaining documentary films about critical issues of our time. The first one I aim to produce will be about proposed tar sands extraction in southeastern Utah. This precedent setting proposal puts roughly 2 million acres at stake in the headwaters of the Colorado River. My hope is that the film will complement Colorado Riverkeeper's great work pertaining to the project, by turning it into a National issue and at the same time highlighting the critical need for the US to invest in a clean energy infrastructure.
---
---