Thu., Sept. 29, 2011, 6:26 a.m.
Bowhunter seems to lure unwanted predators
HUNTING -- Years ago, before Jim Ebel had retired as manager of the Colville Fish Hatchery, I wrote a story about his unnerving encounter with a cougar.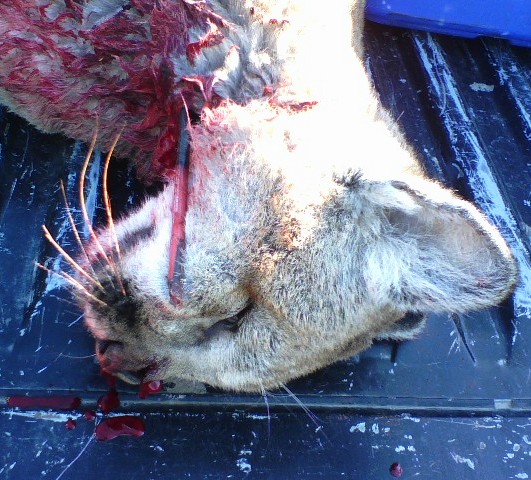 He was putting up a tree stand before the archery deer season when a cougar came in below the tree and waited for an easy meal to come down. Ebel was unarmed.
Eventually the cat left the immediate area, so Ebel crawled down and began hiking a mile to his pickup, but the cougar immediately showed up again and stalked him from beihind and from the side, slipping in and out of sight at close range.
That experience -- something most hunters will never experience in their lifetimes -- was enough to convince Ebel to carry a weapon in the woods.
But last year's hunting season seemed to move Ebel's status from hunter to "bait."
Read on for the rest of the story:
First, Ebel had a close call with a sow black bear and cub coming in to his archery stand in Idaho.
Later, during a Washington archery deer hunt, he had another gut-wrenching encounter with a cougar that wouldn't go away.
"This time I was armed!" he said. "I was on the ground rattling first light when I caught movement to my left. Had my bow already in my hand & turned to see this female stalking me.
"She stopped @ 15 - 20 feet and crouched. I yelled at her but didn't hesitate to let one fly when she continued to stare at me (gun shy from last time). The arrow went thru the nose and into the chest, she died seconds later."
Ebel's starting to wonder if all those years working in the fish hatchery before he retired might have left a permanent odor that's irresistible to predators.
"I'm feeling like that guy in the movie "The Great Outdoors" with John Candy. The one whose hair turned into a skunk stripe from getting struck by lightning so many times! I mean c'mon.....how many times can these encounters occur?"
---
---