Fri., April 6, 2012, 6:22 a.m.
Rick Bass to give Get Lit! a wilderness connection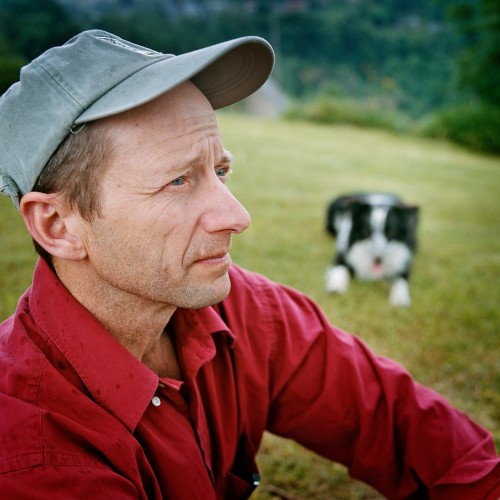 OUTDOOR LITERATURE -- Author Rick Bass of Montana's Yaak Valley, who captured a national audience by writing on man's relationship with nature, will blend his perspective with an edgy Montana band in a special Get Lit! reading performance April 14, 7 p.m., in the Blue Room of the Spokane Masonic Center, 1108 W. Riverside Ave. Cost: $15
His readings will be accompanied by the unique live performance sound of
Stellarondo
.
A pass for the annual literary festival organized by Eastern Washington University is $45 for the week-long event that's phasing into high gear next week. Tickets are available from
TicketsWest
.
Read on for more about Rick Bass and the upcoming performance.
Rick Bass is a nationally acclaimed author best known for his detailed portrayals of the western wilderness and man's relationship with nature, for which he has been called a modern-day Thoreau. He has published twenty-three books of fiction and nonfiction, including The Lives of Rocks, which was a finalist for the Story Prize in 2006, and his autobiography Why I Came West, a finalist for the 2008 National Book Critics Circle Award. Bass's work has also earned him a National Endowment for the Arts fellowship and a feature article by Oprah's website detailing his relationship with his children and nature. He currently lives in Northern Montana in Yaak Valley.
Rick Bass will read with the accompaniment of Stellarondo, a band known for its incorporation of unusual instruments and for finding the line between sweet and sinister. The band started in 2010 as a solo project by Caroline Keys, a well-known musician in the Rocky Mountain and Northwest string band community, and soon turned into a collaboration with musicians from all over Montana. Stellarondo released their first album in February 2011.
Bass calls their performance "the perfect marriage of literature and music," and critics have agreed. Cherie Newman of Montana Public Radio said, "Stellarondo's music is utterly unique: a cutting-edge blend of orchestral folk and rock with splashes of bluegrass and country. When the band hooks up with an expert storyteller, Rick Bass, the performance is mesmerizing. You hear one story in the music and one in the narration that, somehow, weave together to form something wonderful and new."
Tickets are available through TicketsWest at www.ticketswest.com, 1-800-325-SEAT, or at one of the five outlets around town. Festival passes, which will get you in to see all headlining events, are also available for $45. By purchasing a pass, you will save $20-$25 off individual ticket costs and service fees. Tickets are free to students with an ID card.
See a complete list of Get Lit! participating authors.
---
---