TUESDAY, APRIL 10, 2012, 3:33 P.M.
Moose killed on Beacon Hill; officer seeks tips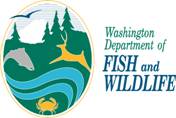 POACHING -- A cow moose was illegally killed Monday night on Beacon Hill in Spokane Valley, Washington Fish and Wildlife police say.
The poachers killed the animal using archery equipment on the north side of the mountain above Valley Springs road.
The animal was butchered on the spot, leaving little more than the two front feet and head behind.
Tire tracks indicate a small vehicle was used, possibly a small four-wheel drive, said Officer Dave Spurbeck. A landowner heard a vehicle leaving the area around 2 a.m. Tuesday.
Officers have few other clues and welcome any information that might help solve the case.
Call the investigators directly: Officer Paul Mosman, 710-5707, or Spurbeck, 993-3997. You can remain anonymous and still be elligible for a reward.
Beacon Hill, which holds several communications towers, is the prominent mountain just north of the Spokane River and just east of Esmeralda Golf Course. It's popular with mountain biker and hikers.
This web page details how poaching tips in any case can be provided anonymously by phone, email or text message. Rewards are offered.

Otherwise call (877) 933-9847 anywhere in the state.

To reach the Washington Department of Fish and Wildlife Spokane Region Office during work hours, call (509) 892 1001.
---
---