Tue., April 24, 2012, 6:44 p.m.
Waging war: one weed at a time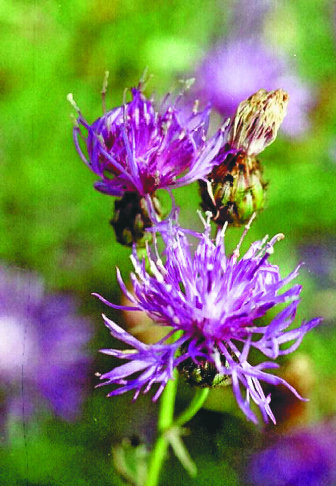 TRAILS -- I'm working late today, after taking the morning off to give a little TLC to a local hiking-biking route.
Portions of the route were overwhelmed by spotted knapweed a few years ago before I started spot-spraying the weeds as they emerge in spring. Now the route looks good, and I'm sure most users have no idea how miserable it was to walk or mountain bike the path in its infested state.
Maintenance is still required.
Today I spot-sprayed 2 gallons of herbicide on knapweed florets one little squirt at a time. I'll have to head out two or three more times to get it all. Then I'll pull the survivors a few here and there during morning walks with the dogs.
That's one way to win a war that must be fought.
---
---