Wed., April 25, 2012, 9:21 a.m.
Trophy BC mountain goat verified as world record
TROPHY HUNTING -- A Rocky Mountain goat taken by a hunter in 2011 in British Columbia has been named a world record for its species by the Boone and Crockett Club.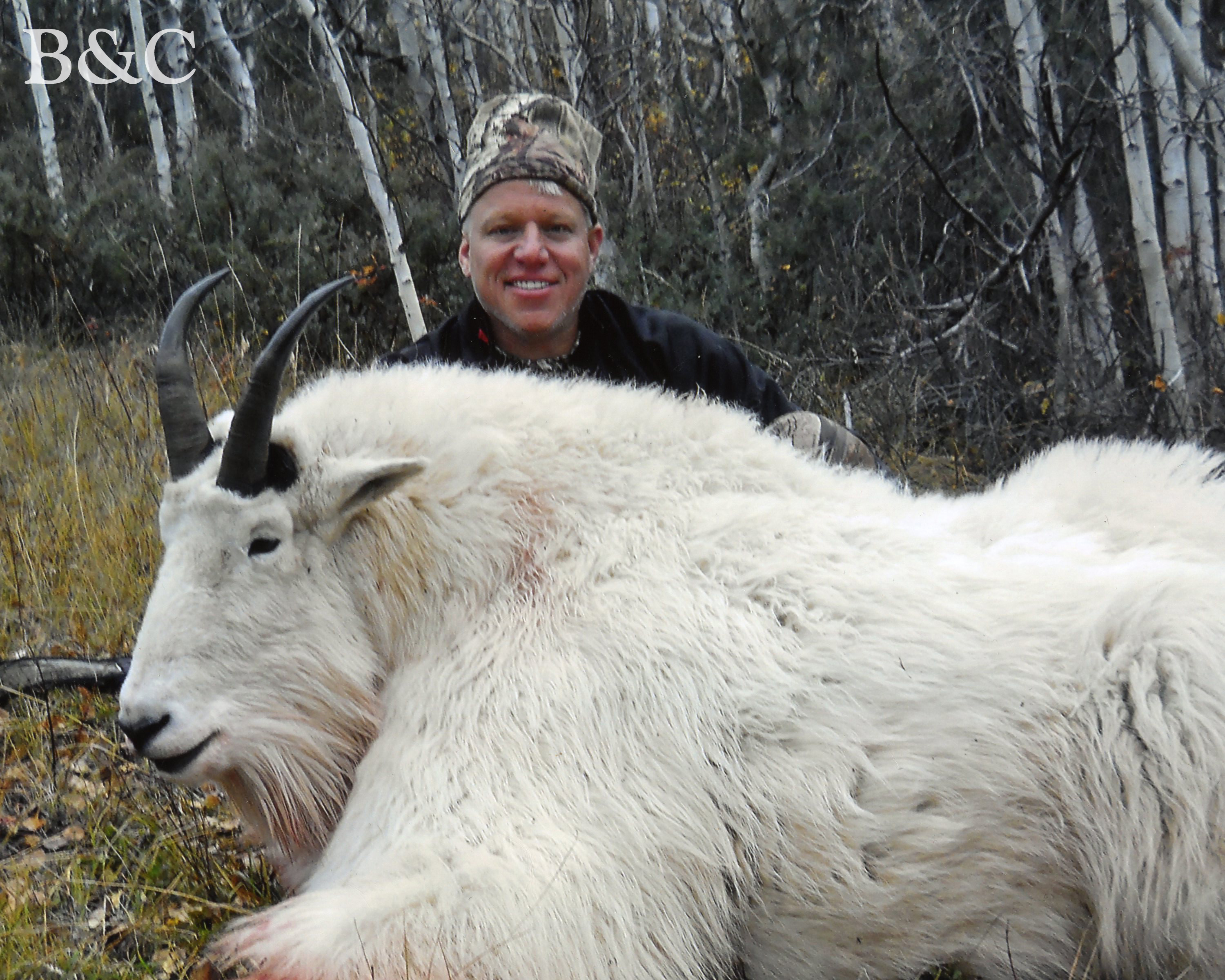 Kentucky resident, Troy M. Sheldon traveled to the Sitkine River region of British Columbia for a backpack mountain goat hunt with Hedi Gutfrucht of Northwest Ranching and Outfitting. On Oct. 8, 2011, the seventh day of the hunt, Sheldon dropped a billy that, after the required 60-day drying period scored 57-0/8 inches.
The official measurement by a panel of B&C judges announced today is 57-4/8.
The new world record goat surpasses the old mark --- a tie between BC goats taken in 1949 and 1999 -- by a substantial 6/8 of an inch.
Sheldon claimed his trophy using a Tikka T3 .270 WSM to make a 319-yard shot across a ravine.
Costal British Columbia ranks #1 of all states, provinces, and regions for the total number of Boone and Crockett mountain goat entries. The province is home to more than half of the world's mountain goat population. Trophy-class specimens have been trending upward each decade since the 1970s.

---
---