Thu., Feb. 9, 2012, 8:04 a.m.
Fly fishing films rise to expectations
Doc Of The Drakes, Short from Silver Creek Outfitters on Vimeo.
ANGLING -- The annual Fly Fishing Film Tour presented last night to a nearly full house at the Bing Crosby Theater soared beyond expectations. The films were beautifully photographed and brilliantly edited, capturing moods ranging from kick-ass action to admiration and emotion.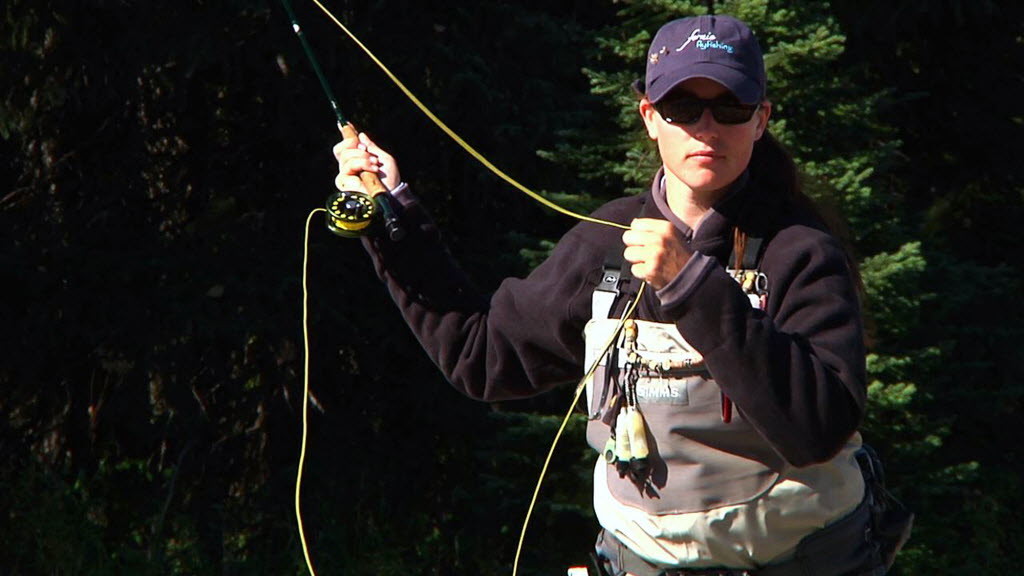 The audience, which I would describe as severely male, relished fishing for tarpon, bonefish, huge arctic char and a day of bull-trout fishing with Beckie Clarke (left) a Fernie, British Columbia, guide who led a filmmaker on a hike into a stretch of stream in the Elk River Valley.
The crowd last night gave rousing appreciation for the film Doc of the Drakes (see clip above) and the persistence of a guide and a man with Parkinson's disease determined to hook a trout in the peak of brown drake hatch on Idaho's Silver Creek.
Click here for details about the show and all the films.
Click here for a film clip and my profile of a Missouri River guide who idled his rod to photograph other guides relishing the dry fly action near Craig, Mont. The film generated loud applause at the Bing.
The Fly Fishing Film Tour will be returning to the Inland Northwest on April 20 in Sandpoint.
---
---